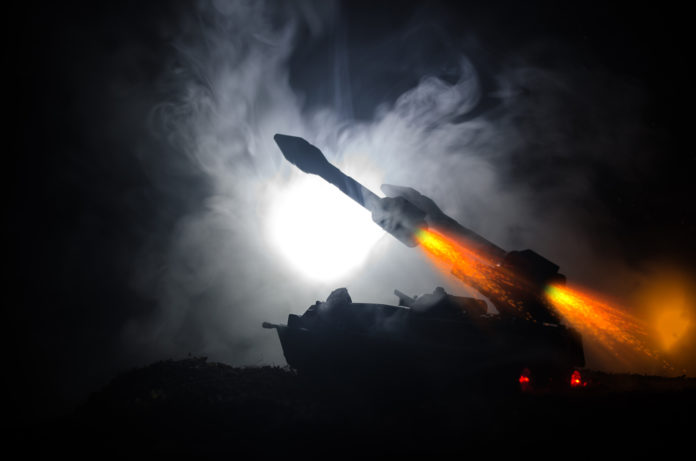 Russia launched ballistic missiles from Russian territory, according to the military. These missiles were launched near the Polish border at the Yavoriv army training location in western Ukraine.
According to the Pentagon, the cruise missile attacks highlighted the ineffectiveness of imposing a no-fly zone over Ukraine if the West chooses to do so.
The pale pregnant woman photographed after a Russian missile strike on a hospital in Mariupol last week was a grim symbol of Russia's intensifying campaign in Ukraine.

The woman and her baby have since died, The Associated Press said on Monday.https://t.co/rCbGPxeaEs

— The New York Times (@nytimes) March 14, 2022
The primary issue, according to a defense official, is when the Russians decide they need to shut off the ground line of contact.
"This was clearly a Russian assault," said John Kirby, the military's director of communications.
"According to our understanding, they were cruise missiles launched from a long-range aircraft on the Yavoriv training center in western Ukraine."
According to Air Force Magazine, "the air-launch missile systems were fired from long-range aircraft." "Russian long-range warplanes fly from Russian territory, not Ukrainian airspace," says the statement.
A ballistic missile strike on Donetsk, the capital of the breakaway, Russia-backed Donetsk People's Republic, killed an estimated 20 people and wounded 35 on Monday, according to the regional health minister. https://t.co/diV76zjUY2

— New York Times World (@nytimesworld) March 14, 2022
Russia is reported to fly 200 sorties every day, whereas Ukraine only flies five to ten in skies completely encircled by Russian surface-to-air missiles.
"Did you perceive the fact that they're starting to strike in the West as a watershed moment in the war? Or do you think it's just a message to the west that we can do whatever we want? ," a journalist interrogated Kirby.
"Clearly, they had a rationale for focusing on that particular training center. It's also a Ukrainian military training facility. I'll defer to them on their targeted rationales." Kirby responded.
We will continue to think that Russia lacks air control over Ukraine, as well as that the Ukrainian people are capable of defending their homeland, he added.