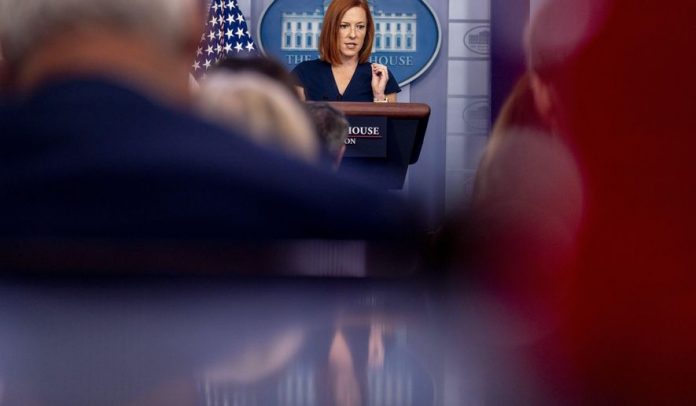 Jen Psaki, White House Press Secretary, defended Thursday's decision by Hunter Biden to meet potential buyers of his artwork amid ethical concerns.
According to CBS News, the president's son will attend a private event in Los Angeles with potential art buyers and another larger show in New York later in the year.
Analysts estimate that Mr. Biden's paintings can fetch up to $500,000 which alarms ethics experts.
At a White House press conference on Thursday, Ms. Psaki supported the arrangement by stating that the president's son would not be involved in the negotiations.
"I think we have set up a system which we feel has appropriate safeguards," she said. "We believe that Hunter Biden, like any child of a president, should be able to pursue their professions and their passions."
The White House guidelines stipulate that the identities of buyers will not be revealed to Mr. Biden. Ms. Psaki said that will avoid the possibility that buyers will attempt to influence the administration by overpaying for the artwork.
"We won't know who they are, so there's no scenario where they could provide influence," she said.