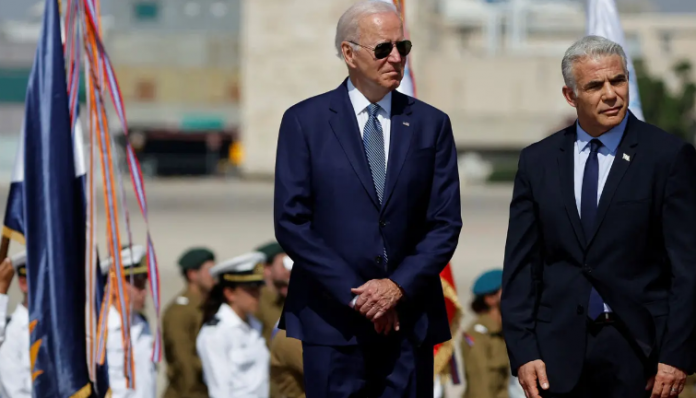 Prior to President Biden's trip to the Middle East, a Secret Service agent was returned home from Jerusalem after violently assaulting a lady outside a nightclub.
The Secret Service acknowledged to The Post that it was made aware late on Monday that a worker had reportedly engaged in physical contact.
Israeli police briefly arrested and interrogated the employee before releasing him without charging him. The agency said in a statement that the employee had returned to the United States and that the claimed attack was not sexual in nature.
The employee's use of Secret Service resources has also been put on hold while an inquiry is ongoing.
It was unclear right away how the contact began or whether there were any other information. The worker belonged to the Counter Assault Team of the Secret Service.
The first phase of Biden's four-day journey to the area began on Wednesday when he landed in Jerusalem. The president will visit the West Bank in the upcoming days before continuing on to Saudi Arabia to meet with King Salman and Crown Prince Mohammad bin Salman.
The event on Monday is not the first occasion the Biden administration has had to bring Secret Service agents home following a trip abroad.
Prior to Biden's visit to South Korea in May, two employees—an agent and an armed physical security specialist—were sent home following an altercation with a Korean cab driver caused by alcohol. According to reports, the altercation happened in front of the Seoul hotel where Biden subsequently slept.