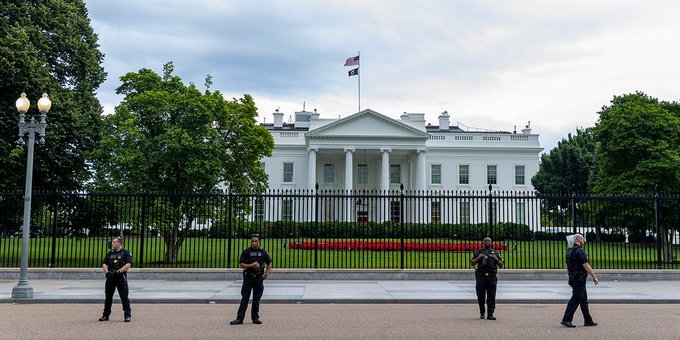 A guy was detained on Tuesday after it was claimed that he attacked a Secret Service agent outside the White House.
According to a Secret Service official, the incident started to take place at 12:30 pm. It was unprovoked when the cop was attacked on Tuesday on Pennsylvania Avenue.
The officer sustained non-life-threatening injuries, and the assault's purpose was not immediately apparent.
According to a person acquainted with the situation, the individual had no known motivation, and the Secret Service is looking into the incident.
On Wednesday, inquiries were made to the Secret Service for further details. The Secret Service is still looking into the event.
President Biden was reportedly at the White House when the incident occurred, however none of the president's official engagements were impacted.
The president's official public schedule indicates that Biden's remarks began at 10 a.m. the CHIPS and Science Act of 2022 on the South Lawn.
The CHIPS and Science Act will strengthen American semiconductor research, development, and manufacturing, according to a White House information sheet on the legislation, maintaining U.S. leadership in the technology that underpins everything from autos to home appliances to defense systems.
Critics, meanwhile, question whether it is appropriate to adopt further spending legislation at this time given the extremely high inflation rate.
Then, at 2:00 p.m., Biden was due to speak in the East Room before signing the NATO admission documents for Finland and Sweden.
The incident happened close to a security post along 15th Street and Pennsylvania Avenue, a popular route for visitors seeking views of the White House.