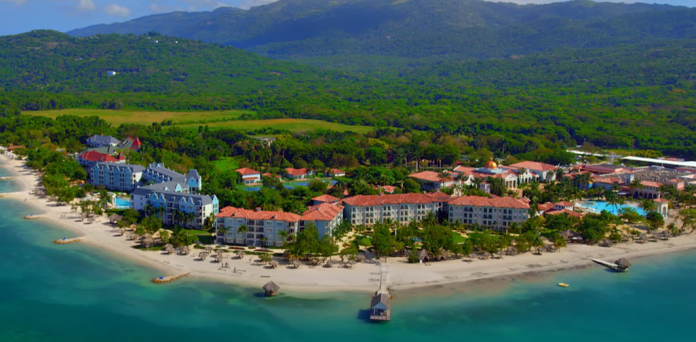 Officials reported three Americans died of unexplained reasons at a Sandals resort on the Bahamas' Great Exuma island on Friday, and police are investigating.
According to Bahamian Acting Prime Minister Chester Cooper, two men and a woman died at the resort, while a fourth American lady was taken to a hospital in Nassau, the Bahamas' capital.
Despite the fact that authorities are investigating, Cooper has been told that no foul play is suspected.
The bodies showed no evidence of trauma, according to the Royal Bahamas Police Force.
According to preliminary investigations, the corpses were discovered unconscious in two distinct locations: a male in one home with no evidence of trauma, and the couple in a second villa, police said in a statement released on Saturday.
According to the article, the pair had complained of sickness the night before.
"The officers found a Caucasian male slumped against a wall in a bathroom, unresponsive," according to the Royal Bahamas Police Force.
"The woman was also unresponsive. Both individuals showed signs of convulsion. The officers examined the bodies and found no signs of trauma."
To ascertain the specific cause of death, authorities will wait for an autopsy report, noting that the case is still under investigation.
Cooper did not mention the location, but Sandals Resorts spokesman Stacy Royal confirmed to CNN that three guests died at the Sandals Emerald Bay resort on Great Exuma.
A fourth hospitalized individual was not mentioned by Sandals Resorts, which operates more than a dozen all-inclusive resorts in the Atlantic and Caribbean. There were no details published regarding what caused the fatalities, why the fourth American was transported to the hospital, if that individual was at the resort, their condition, or their identities.
The firm stated that it was assisting the inquiry as well as the guests' families in any way it could, but that it could not provide any other information due to its guests' privacy.
Cooper has invited the country's minister of health and wellness to lead a delegation of health, environment, and public works authorities to the Exuma area on Friday.
Cooper, who is also the Bahamas' tourism minister, stated, "The public will be kept abreast of information as soon as it becomes available," "We offer our thoughts and prayers to the families affected."