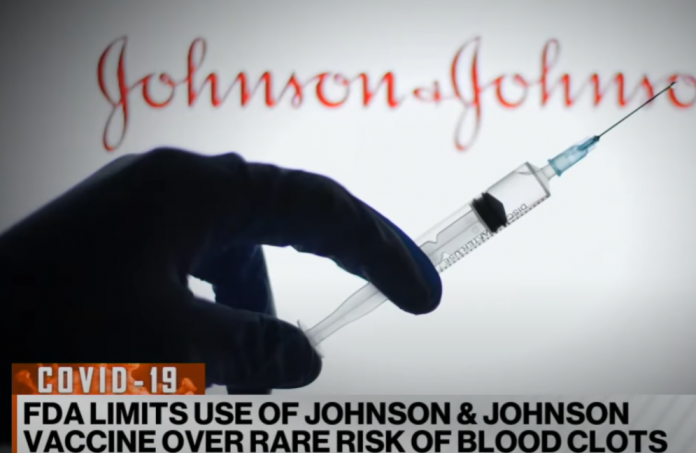 Americans who voiced concerns about the safety of COVID-19 vaccinations were accused of disseminating false information for years.
However, according to a recent declaration from the Biden administration, at least some of them were correct.
The Food and Drug Administration (FDA) announced on Thursday that the use of Johnson & Johnson's COVID-19 vaccination has been restricted.
Johnson & Johnson's single-shot vaccination will only be utilized in the future if Pfizer and Moderna's vaccines are unavailable or if a person will only accept Johnson & Johnson's product.
The FDA has determined that the risk of thrombosis with thrombocytopenia syndrome (TTS), a syndrome of rare and potentially life-threatening blood clots in combination with low blood platelet levels with onset of symptoms one to two weeks after administration of the Janssen COVID-19 Vaccine, warrants limiting the vaccine's authorized use.
Dr. Peter Marks, director of the FDA's Center for Biologics Evaluation and Research, believes Johnson & Johnson's vaccine has a role to play in the current pandemic response in the United States and throughout the world.
The FDA has revised its stance on the Johnson & Johnson vaccination because to the severity of TTS, despite its seeming rarity.
Despite the fact that just 60 instances were documented out of over 18 million Johnson & Johnson dosages, nine of those cases resulted in death.
Furthermore, neither the FDA nor the Centers for Disease Control and Prevention (CDC) have identified any possible risk factors for TTS following a Johnson & Johnson injection.