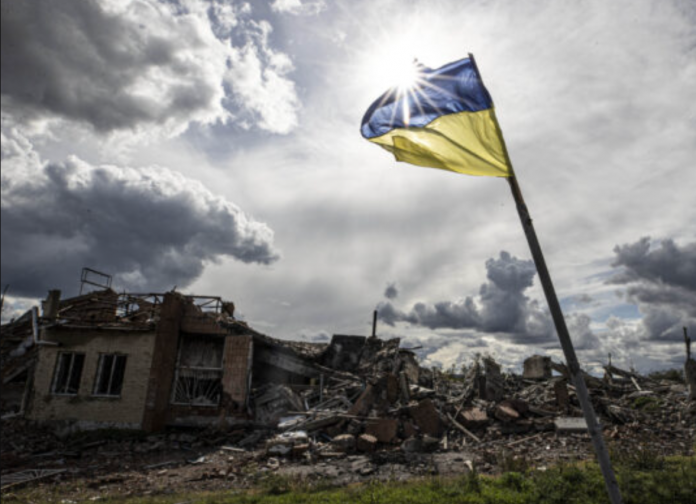 On Sunday, Russia launched a drone strike on the Ukrainian president's hometown, but Ukraine moved on with its counteroffensive after regaining control of a vital eastern city.
A major setback for Russia as it attempts to deepen the conflict by forcibly annexing four areas of Ukraine is the loss of Lyman, which it had been utilizing as a transportation and logistical center.
Zelensky's community of Krivyi Rih in southern Ukraine came under assault from Russia by a suicide drone that destroyed two levels of a school there early on Sunday, according to Valentyn Reznichenko, the governor of the Dnipropetrovsk region of Ukraine.
The city center of Lyman today.
Servicemen of the 81st Airborne Brigade and National Guard tore down the enemy's flags. pic.twitter.com/5w2DpSfqId

— Defense of Ukraine (@DefenceU) October 1, 2022
He said that a fire started by the drone strike had been extinguished.
Russian drones built in Iran have started attacking sites in Ukraine in recent weeks. The Ukrainian air force claimed to have shot down five drones produced in Iran overnight in southern Ukraine, while two more managed to get past air defenses.
Authorities said Sunday that Zaporizhzhia was again a target of Russian assaults.
The Ukrainian military reported Sunday that it had attacked two S-300 anti-aircraft batteries, two Russian command centers, and an ammo storage near Chernihiv, in the country's south.
It was unable to instantly confirm the rumors of military activity.
'Don't Listen to What Putin's Saying' – Biden and Allies Deny West Sabotaged Russian Pipelines https://t.co/BIESI0dtM9

— Breitbart London (@BreitbartLondon) October 1, 2022
Russia withdrew soldiers from Lyman in the east on Saturday after being surrounded by Ukrainian forces, which the British military characterized as a "significant political setback" for Moscow. Taking the city opens the door for Ukrainian forces to perhaps advance farther into Russian-occupied territory.
In the Russian front line's ground communications and logistics, Lyman had played a crucial role. Lyman is in the Donetsk area, close to the border with Luhansk, which Russia seized on Friday after intimidating the populace into participating in referendums.
In the struggle to defend Lyman, Russian soldiers, according to the Russian Defense Ministry, inflicted damage on Ukrainian forces, but they withdrew to more advantageous positions because they were outnumbered.