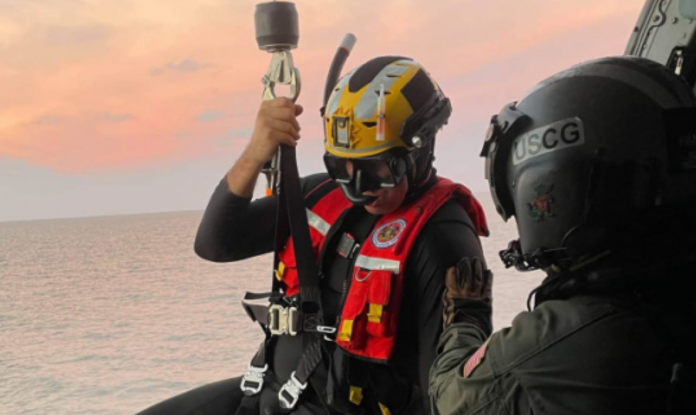 President Joe Biden personally contacted a Coast Guard rescue swimmer on Friday to thank him for saving lives during Hurricane Ian. The swimmer is facing discharge because to Biden's vaccination demand.
Biden boasted about phoning him, and the White House announced it in a news release.
He congratulated Loesch and Lieutenant Commander Christopher Hooper for the valiant job they and his Coast Guard comrades had done during search and rescue efforts in the wake of Hurricane Ian, according to a news statement from the White House.
The President congratulated them for saving lives and requested an update on the ongoing rescue efforts for Floridians. He also enquired as to if they required any further assistance that he might offer to speed up successful rescues; they replied that they had all they required to successfully complete their crucial job.
Despite the fact that Biden thanked Loesch for saving lives, Loesch informed Breitbart News on Saturday that he will be discharged from the Coast Guard in 30 to 60 days because of Biden's own requirement that all members of the US Armed Forces receive all necessary vaccinations.
Loesch said that both his appeal and his plea for religious accommodation had been turned down.
A crippled woman and her husband were personally rescued by Loesch after becoming stuck in their rear bedroom due to a sofa that had been wedged in the doorway. To release them, he punched through a wall.
As soon as they were liberated, he returned to get her wheelchair and secured it to himself while being lifted by a Coast Guard aircraft. Several dogs and cats were also saved by Loesch.
Loesch claimed he did not want to disrupt the discussion with Biden, who is basically his commander-in-chief, by discussing his impending release.