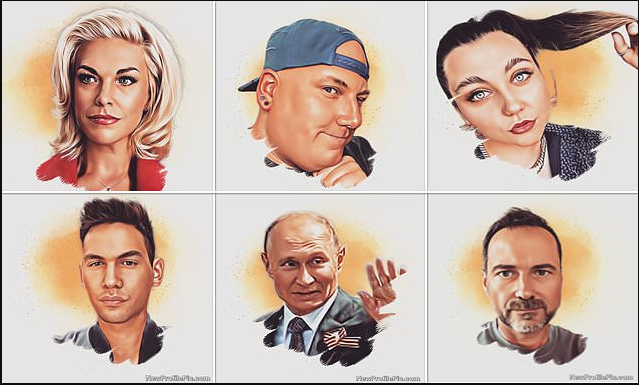 The deadly Russian tyrant Vladimir Putin's administration figured out a clever technique to target American individuals by collecting their personal information.
I could be wrong but I'm told that this #newprofilepic app is Russian. Under the current climate that makes me dubious about using it.

— David H-T 🏳️‍🌈🇪🇺🇳🇴🏴󠁧󠁢󠁷󠁬󠁳󠁿 🇺🇦 (@psicorps2000) May 10, 2022
Russia uses a popular social networking app called NewProfilePic, which creates a stylish new profile image for you.
The program in question builds social media profile avatars. It does, however, collect personal information from users, including pictures with face recognition capability.
All of this is stored on servers held by Linerock Investments, a Moscow-based Russian firm. Its headquarters are immediately next to the Russian Ministry of Defense building.
Russia is after YOUR personal data: Experts warn internet users not to download latest online craze New Profile Pic that hoovers up your details and sends it to Moscow
via https://t.co/Tf4HYDYt8s https://t.co/CFlixKZWDF

— Spirited1 (@helen_spirit1) May 11, 2022
Jake Moore, a worldwide cybersecurity specialist from ESET Internet Security, is quoted in the paper.
He urges Americans and inhabitants of other Western countries from installing the New Profile Pic app and giving away their face characteristics and other information in return for a free avatar.
Moore advised individuals to use extra caution when posting personal information and facial photographs on new websites and applications.
For everyone playing with that #NewProfilePic app, I'll just leave this here… pic.twitter.com/NHqUqsuFPZ

— 𝗦𝘁𝘂𝗮𝗿𝘁 𝗔𝗿𝗻𝗼𝘁𝘁 🏴󠁧󠁢󠁳󠁣󠁴󠁿🇪🇺🌻 (@MindingsStu) May 11, 2022
The Offshore Leaks database has revealed the identity of the business behind Russia's facial picture harvesting software.
Linerock Investments Ltd has a director in Moscow, Russia, and a shareholder corporation in Panama City, Panama, according to the registration.
The New Profile Pic app is far from the first to collect data from American users and deliver it to Vladimir Putin's government.
In 2017, a business headquartered in Putin's hometown of St. Petersburg created an app called FaceApp, which raised security worries.
That #NewProfilePic app is Russian owned and operated by the way.

Perhaps think twice about giving them the advertising revenue and access to your digital life via device permissions.

— Tom PositiveLad 🇺🇦 (@PositiveLad) May 10, 2022
This was owing to the large amount of personal information it was transmitting back to Russia. The program in issue employed Artificial Intelligence to age images that users had provided.
Instead of aging your photo, the NewProfilePic app uses artificial intelligence to remodel it into a stylish avatar.
Users must grant their voluntary authorization to share their location, device data, browser type, IP address, and other images on their social network profiles, as well as the photos given specifically for alteration, in order to download the app.