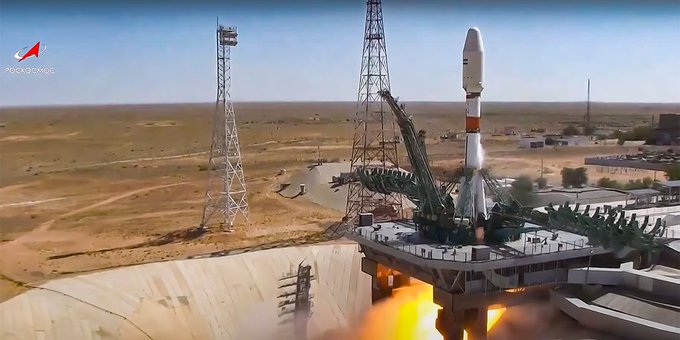 Just a few weeks after announcing its intention to leave the International Space Station in the next two years, Russia launched an Iranian spacecraft into orbit on Tuesday.
The Khayyam satellite was sent into orbit by the mission, which originated in Kazakhstan from the Baikonur rocket complex.
Iran has denied that Russia would ever have authority over the Khayyam satellite, which was sent into orbit on a Soyuz rocket from the Baikonur cosmodrome.
According to the Iranian space agency, it would be in charge of the satellite from the start and that no outside nation will have access to its data.
Although Iran believes that the satellite, which has the name of a Persian scholar from the 12th century, would be used to increase agricultural output, concerns have been voiced that Russia may use it to spy on Ukraine and that Tehran may use it to watch Israel.
Last week, the Washington Post was briefed by two Western security sources that Moscow had notified Iran that it would be using the satellite's high-resolution camera to monitor military targets in Ukraine for several months.
According to the official, the satellite would eventually provide Iran unheard-of capability to monitor over crucial sites in Israel and other Middle Eastern countries.
Additionally, the launch occurs as Russian and Western space collaboration deteriorates as a result of Putin's invasion of Ukraine.
Russia will depart the International Space Station within the next two years, according to Yuri Borisov, who was recently named president of the country's state space firm Roscosmos.
Late in July, Borisov declared, "The decision to leave the station after 2024 has been made."