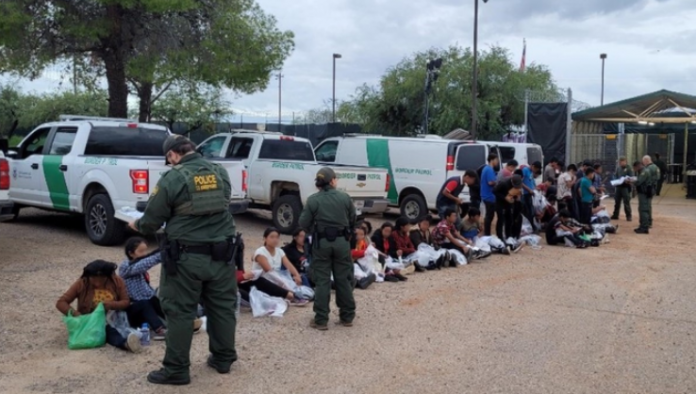 On Tuesday, border officers in Arizona detained over 70 unaccompanied immigrant minors, fueling concerns about the possibility of human trafficking at the border between the United States and Mexico.
Agents from the Tucson Sector Border Patrol came into the gang close to Sasabe, Arizona, a community located just yards from the southern border. The majority of the attendees at the celebration were from Guatemala.
There were 88 persons in the group, seven of them were adults. 71 of the 81 youngsters detained were separated from their parents or legal guardians.
John Modlin, the head of the border patrol, tweeted about the significant encounter.
"Smugglers continue to cross large groups of children along the #SouthwestBorder," Modlin posted on his Twitter account.
As unprecedented numbers of migrants are detained at the border in large groups, the border problem has gotten worse over the past year. According to border patrol statistics, the fiscal year 2021 saw more than 1.6 million interactions, which is a record-high amount.
Children should not attempt the trek since it is exceedingly dangerous due to the increase in traffickers and drug smugglers looking to take advantage of asylum seekers brought on by the spike in immigration.
The encounter was announced following the Biden administration's Monday move to cancel the Trump administration's "Remain in Mexico" policy. The policy requiring asylum applicants to wait in Mexico for hearings in US immigration courts will come to an end quickly and in an orderly fashion, according to the Department of Homeland Security.