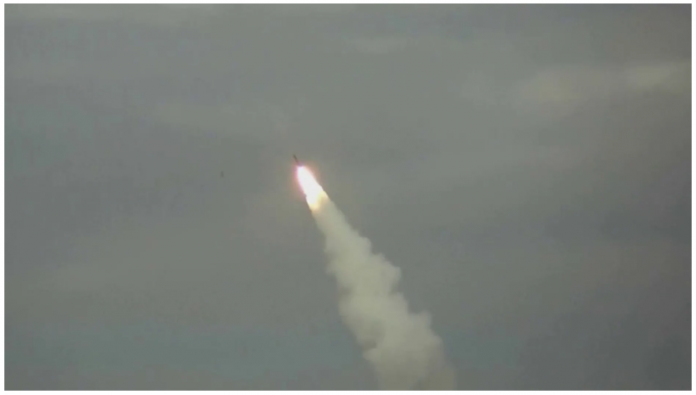 The Russian Ministry of Defense said Saturday that a hypersonic Zircon cruise missile had been successfully tested.
According to sources, the Saturday launch cleared a distance of 625 miles, which was previously regarded as a great advance in weapons development.
The missile was launched from the Barents Sea and hit a target in the White Sea with excellent precision, as shown on video.
According to intelligence on the new weapon, the zircon missile can move at nine times the speed of sound. According to sources, Russia has completed test launches of the Sarmat, an intercontinental missile capable of carrying nuclear warheads.
While countries such as the United States, China, Israel, and others have major nuclear programs with growing armaments, Russia now has the world's biggest arsenal of nuclear warheads.
Notwithstanding stunning launches and testing of cutting-edge ballistics, the Russian military is failing to deploy reliable equipment to its front-line troops in Ukraine's eastern areas.
As Ukrainian forces aim to exploit decades-old deficiencies, antiquated equipment may prove disastrous for Russian troops.
Russia has sent T-62 tanks from the Soviet period to help with the continuing invasion of Ukraine. According to British intelligence, the old machinery has serious weaknesses that may be exploited.
Russia has lately begun deploying the 50-year-old tanks from deep storage, according to the United Kingdom's Ministry of Defense.
"Today, the lead frigate of Project 22350 Admiral of the Fleet of the Soviet Union Gorshkov fired a Tsirkon hypersonic cruise missile at a sea target position in the White Sea from the Barents Sea," the Russian state news agency TASS said.