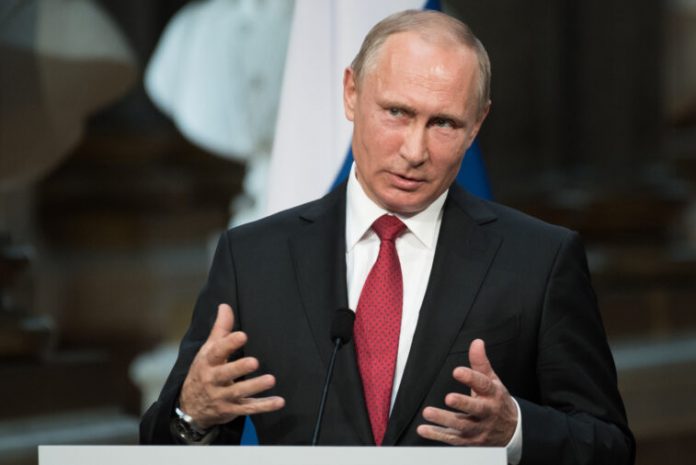 While Russia's tanks rumble through Ukraine's cities and fields, at least when they aren't running out of gas on Ukrainian roads, various self-important people and organizations around the world are doing their part by kicking Russia out of various events and competitions that clearly don't matter to Putin.
As an example, FIFA and UEFA both kicked Russia out of their competitions, as if that would solve anything.
They did so in a joint statement, after which Russia's ban went into effect right away.
Following initial decisions by the FIFA Council and the UEFA Executive Committee, which called for the adoption of additional measures, FIFA and UEFA have jointly decided that all Russian teams, whether national representative teams or club teams, will be barred from competing in FIFA and UEFA competitions until further notice.
These decisions were made today by the FIFA Council Bureau and the UEFA Executive Committee, which are the top decision-making bodies of both organizations on such matters.
Football is completely united here, and we stand in complete sympathy with all those who have been affected in Ukraine. Both Presidents hope that the situation in Ukraine will dramatically and quickly improve, allowing football to once again serve as a vehicle for people-to-people solidarity and peace.
Russia has reserved the right to contest the organization's choices in an arbitration court, according to ESPN.
FIFA and UEFA decisions can usually be appealed to the Court of Arbitration for Sport in Lausanne. The Russian Football Union said in a statement that it will contest the decision if necessary.
Because of the crooked Clinton's lies against President Donald Trump, Russia is already isolated by sanctions and has been under financial attack and Western mistrust for years.
Those sanctions haven't stopped Putin in the least, but they have made life more difficult for ordinary Russians, infuriating them and giving them the feeling that the West is against them.
The FIFA and UEFA decisions will further exacerbate this; Russians will no longer be able to play soccer with the rest of the world, giving the Russian people yet another reason to believe that the entire world is against them.