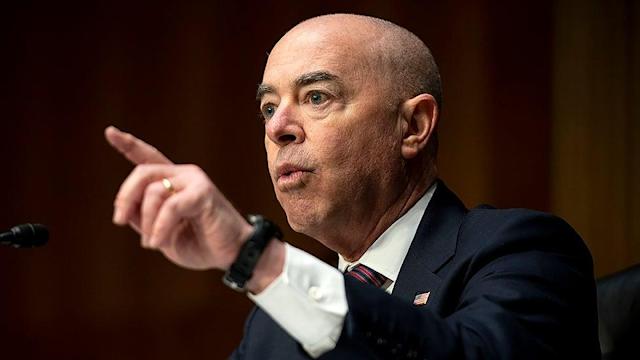 On Tuesday, more than a dozen Republican state attorneys general sent a letter to Secretary of Homeland Security Alejandro Mayorkas, urging that he resign immediately.
The attorney general's letter, led by Florida Attorney General Ashley Moody (R), accused Mayorkas of taking repeated actions that jeopardized American safety and security.
The letter explicitly cited the amount of fentanyl seized at the border between Mayorkas' election and December 2021, alleging it was enough to kill every man, woman, and child in our country SIX TIMES OVER, a 30 percent increase since your election.
It also noted an increase in the number of sex offenders detained entering the nation in the previous year, as well as a decrease in deportation numbers since 2020.
Alabama, Arizona, Arkansas, Georgia, Indiana, Louisiana, Montana, Missouri, Oklahoma, South Carolina, Texas, Utah, and West Virginia were among the state attorney generals who signed the letter.
According to a section of the attorney general's letter, Americans have perished as a result of his inability to follow the law and fulfill his solemn obligation. For as long as he remains Secretary, more Americans will die and suffer unnecessarily, and he must quit immediately.
As of this writing, the Department of Homeland Security has yet to respond.