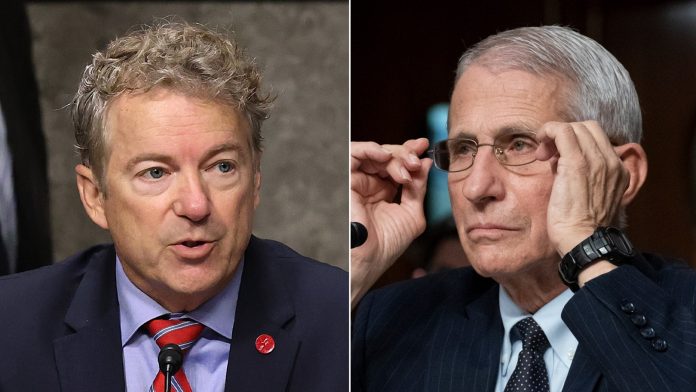 Dr. Anthony Fauci, according to Sen. Rand Paul, is to blame for thousands of monthly coronavirus fatalities due to his prejudice towards vaccines.
"I would venture to say that thousands of people die in our country every month now from COVID because Fauci's deemphasized the idea that there are therapeutics," Paul, a physician, stated in an interview on Monday's Ron Paul Liberty Report.
Fauci has a long history of discrimination towards vaccinations, according to Paul, dating back to his work on AIDS.
Senator Rand Paul on Fauci's History of Hindering Therapeutics In Favor of Vaccines

Watch the whole interview with @RandPaul here: https://t.co/U6ixZGlHO9 pic.twitter.com/3JdV1uJ4rB

— Ron Paul (@RonPaul) December 27, 2021
Monoclonal antibodies are a far underappreciated strategy for COVID-19, according to Fauci, but they are typically overshadowed by his focus on vaccinations.
Just last week, the nation's top infectious-disease expert proposed requiring immunizations for domestic flights as a way to boost the number of individuals who have been vaccinated in the United States.
During an appearance on MSNBC, he added, "That's another incentive to get more people vaccinated. If you want to do that with domestic flights, I think that's something that seriously should be considered."
Paul and Fauci have been at odds for a long time about how to handle the epidemic. Paul has accused Fauci of lying about the efficiency of natural immunity since it interferes with his intentions to vaccinate as many people as possible.