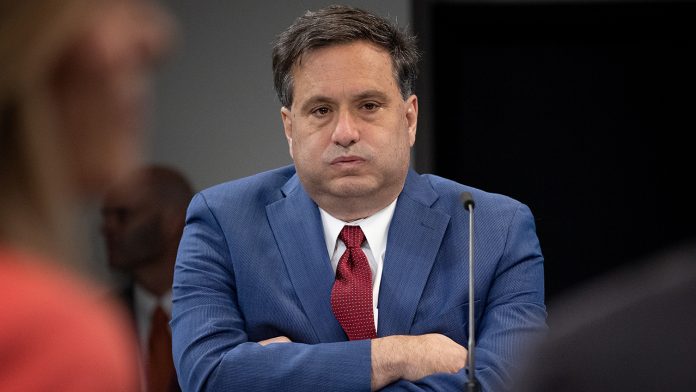 Ron Klain, the White House chief of staff, has egg on his face.
After President Joe Biden stated on Monday that dealing with the current COVID-19 wave caused by the Omicron variety is a matter for states rather than the federal government, Klain's remark from June 2020 came back to haunt the Biden administration.
Biden delegated responsibility for handling the reaction to the Omicron variation to the National Governors Association on Monday.
In June 2020, Klain stated that if Biden were elected, he would deploy the whole might of the federal government to combat the COVID-19 outbreak.
Klain notably criticized a "Articles of Confederation" approach, which refers to a decentralized government in which state governments respond to the epidemic using their own techniques.
I've been saying since March that we can't beat COVID with an "Articles of Confederation" response. We have a national government for a reason. If Donald Trump won't use it to beat this killer disease, I know someone who will, starting on 1/20/21. https://t.co/8yb3vTa8na

— Ronald Klain (@RonaldKlain) June 24, 2020
Klain's statement, delivered during the height of the presidential campaign, was intended to contrast Biden's leadership vision with then-President Donald Trump's reaction.
Vice President Kamala Harris may have hinted at Biden's startling statement.
In an interview with the Los Angeles Times a week before Christmas, Harris stated that the Biden administration did not anticipate waves of new COVID illnesses and hence did not make the essential calculations for how to respond to infection increases.