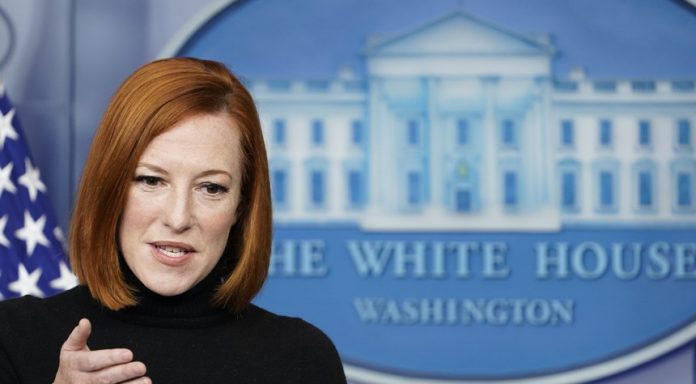 According to recent polls, Americans believe Joe Biden and the Democrats are going after the wrong issues, that they are more concerned about their political agendas than the issues that they are concerned about, such as career high inflation.
Despite the fact that no one was denied the opportunity to vote, Democrats spent a lot of effort peddling a wholly false story about voting rights. They went so far as to demonize and attack their constituents who refused to throw the Senate rules out the window in order to get what they wanted. But even with all of that, the campaign crashed and burned, as Sen. Joe Manchin (D-WV) and Sen. Kyrsten Sinema (D-AZ) remained solid on principle under the onslaught.
Jen Psaki: "My advice to everyone out there who's frustrated, sad, angry, pissed off, feel those emotions, go to a kickboxing class, have a margarita…"

UNREAL. How is this the "advice" that is now coming from the White House?pic.twitter.com/ENphGJCryZ

— Steve Guest (@SteveGuest) January 21, 2022
Psaki has no idea what the majority of Americans are worried about. It's not about peddling bogus voter narratives. The only individuals who care about this Democratic legislation passing are political activists and possibly some Democrats who have succumbed to the cult. Otherwise, most Americans are aware that the Democratic push is about something else: federalizing elections and gaining power.
It's worth noting that Psaki appears unconcerned with people's dissatisfaction with inflation, because that wouldn't help Democrats get greater federal control. Imagine not knowing how pompous and snobbish it is to tell people trying to find out how to pay for everything in Biden's collapsing economy to go kickboxing and get a margarita.
Psaki's remarks were not welcomed by many:
What if you already workout and don't drink alcohol but you're still upset about inflation, gas prices and surging crime? What's your advice then? https://t.co/5hG7eUdT2c

— Herschel Walker (@HerschelWalker) January 22, 2022
This reaction accidentally reveals that their argument that people can't vote is bogus.

Does someone who can go to kickboxing class or chill with a margarita somehow have a problem voting?

Her audience is liberal activists who drive their Volvos to kickboxing class. https://t.co/LTXSKP84mA

— Tim Murtaugh (@TimMurtaugh) January 22, 2022