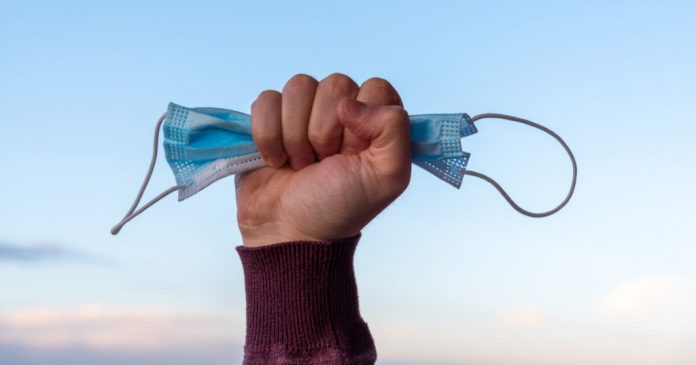 Youngkin issued an executive order prohibiting mask mandates in Virginia on Saturday ,his first day in office, fulfilling a campaign promise to Virginia voters, but the Arlington County school district has stated that it would not abandon its mask mandate.
Psaki lives in Arlington County, and at least one of her children is enrolled in Arlington County kindergarten. During a recent news conference on masks, Psaki stated that her kindergartener was able to wear a mask all day without any difficulties.
Conservatives on Twitter soon chastised Psaki for making such a big deal over Youngkin's mandate. After all, if she still wanted her child to wear a mask, they reasoned, she could do so.
They believe that with a N95, her child would be safe regardless of whether others wore masks or not.
"I have read the order and Jen is welcome to do for her child as she pleases," CNN's Mary Katharine Ham tweeted. "Given that the effective masks are fitted N95s, she definitely doesn't need to worry about my kids if her kid has the good gear."
"Jen, if for some reason you want to mask your children, you are still free to do so. This isn't a ban on masks, this is a ban on *forced masking* of children against other parents' wishes," Fox News contributor Mollie Hemingway wrote.
The new directive takes effect on 24th day of January and schools who do not comply may suffer state budget cuts, according to Youngkin.
On his first day in office, Youngkin also prohibited the "teaching of divisive concepts," such as Critical Race Theory, in Virginia schools.
He gained a lot of support during the election season by criticizing teachers' unions and school boards for attempting to silence parents who opposed CRT and COVID regulations.