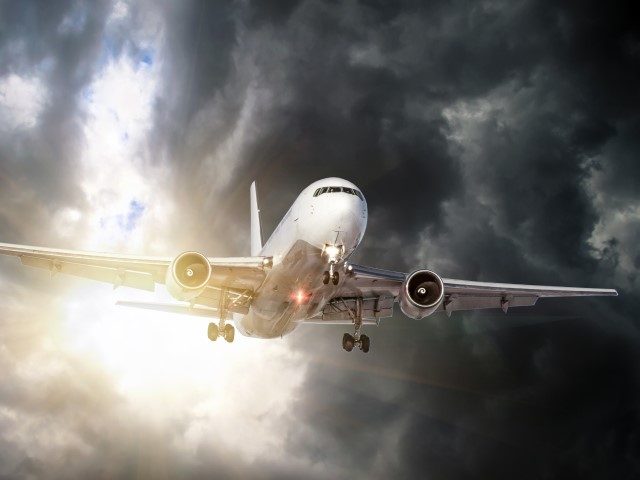 Last week, JetBlue passengers screamed to get off an aircraft in Newark following failed efforts to land at JFK Airport due to bad weather.
One passenger requested to be allowed off the plane, which was set to land at JFK after flying out of Cancun, Mexico, according to the airline.
The jet circled New York City in an irregular flight tracking graphic before diverting to Newark, as seen on video.
After landing in Newark, some passengers grew worried and queasy, but they were told they would have to wait for the weather to improve before returning to JFK.
Sabrina Ettinger told the publication that the journey was rough and that it seemed like the plane was flying up and down, and that she was experiencing motion sickness.
She chronicled the event on what looked to be Ettinger's social media site, saying she wasn't sure it was JetBlue's fault, but the customer service was terrible.
Nevertheless, a representative for the airline, Derek Dombrowski, informed the New York Post that the flight was diverted to Newark due to bad weather at JFK.
"Because necessary customs processing for the flight was not available at Newark, the aircraft stayed on the ground for 60 minutes before departing for JFK, where it safely landed," he noted in an email to the publication, apologizing for the inconvenience.
According to the report in the Post, the airline then offered the customers $50 in trip credits.
"Damn that is wild!" one individual said on Ettinger's social media page in response to the incident. I'm glad you're all okay! ", while another stated that the most important thing was that she was at home and secure.