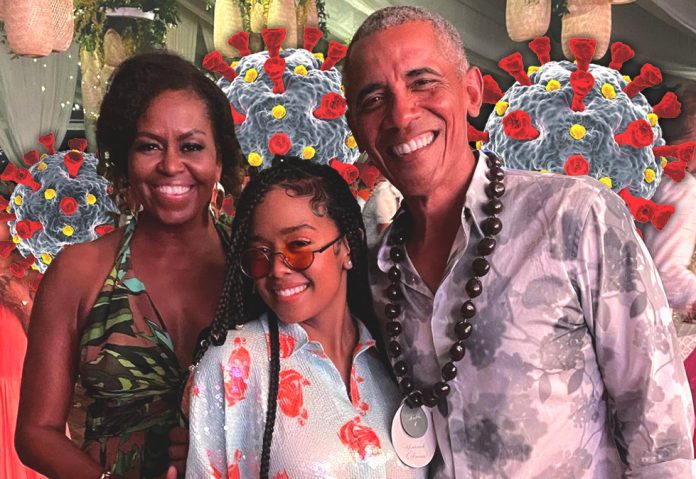 Former president Barack Obama shrugged off the concerns of scientific experts by throwing himself a massive 60th birthday party at his $17.5 million estate on Martha's Vineyard this past weekend.
As always, the scientific experts were right: The star-studded affair proved to be a "super spreader", putting many lives at risk and cementing Obama's image as a narcissistic war criminal.
The New York Times has data that COVID-19 infection rates in Dukes County (Mass.), which includes Martha's Vineyard have risen in the days following Obama's selfish show of power. The number of cases has increased by 1,829 percent in the past two weeks while the number of hospitalizations has risen by 157 percent.
The Washington Free Beacon reported that Martha's Vineyard and other vacation destinations frequented by liberal elites have been declared COVID-19 hotspots. Journalists, celebrities, and other left-wing activists have driven the national infection rate higher and put countless lives at stake.
Obama's stubbornness and self-centeredness in the face of a deadly pandemic has further vindicated his critics, who had long maintained that Obama wanted to be famous to get along with them. Mission accomplished.
The super spreader event was attended by a variety of celebrities, including actor Don Cheadle and anti-Semite Al Sharpton. Kim Fields, star of Real Housewives of Atlanta, was also present. Prominent Jewish figures, such as comedian Larry David and longtime Obama adviser David Axelrod, had their invitations revoked.