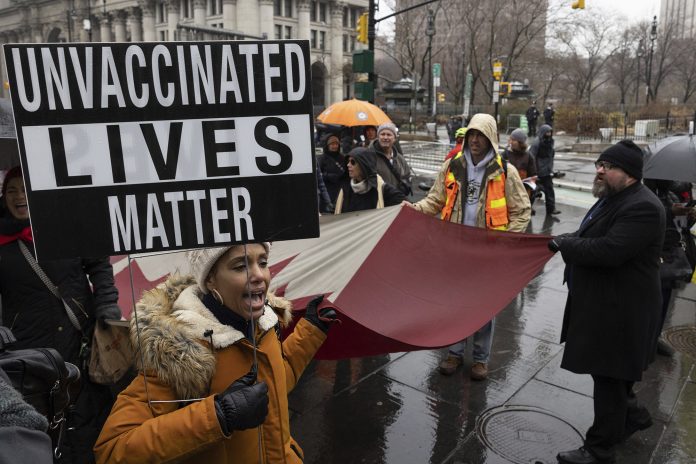 According to the city, Mayor Eric Adams fired over 1,400 government employees who declined to get vaccinated, including 36 NYPD officers, 25 Fire Department employees, and 914 Department of Education employees.
According to City Hall authorities, the number had reduced significantly by last Friday's vaccine required deadline as more employees provided documentation of receiving at least one shot.
Officials calculated that 4,000 people were on the verge of being fired last week.
The number of firings was reduced to roughly 3,400, then to 1,430.
There were 2,400 veteran employees on unpaid leave who had not chosen to continue their healthcare insurance and had not produced proof of vaccination in one category. In the end, 1,428 city workers were sacked after failing to get shots.
Officials claimed around 1,000 people — or 40% — showed evidence of obtaining at least one shot at the 11th hour and then went back to work.
Meanwhile, 1,000 new staff employed starting in August of the last year failed to complete the required documentation for two shots. Only two people were shot after they failed to get their shots off, according to officials.
Adams commended the vast majority of employees for getting vaccinated.
Another 13,044 city employees requested medical or religious exemptions from the immunization obligation.
7,030 waiver petitions have been resolved.
A total of 4,919 exemption requests were denied, with 2,118 being allowed. Workers, on the other hand, have the right to appeal.
Approximately 5,000 cops and 500 firefighters have requested religious or medical exemptions from the vaccinations.
On Friday, a federal judge gave the city permission to fire the anti-vaxxers.