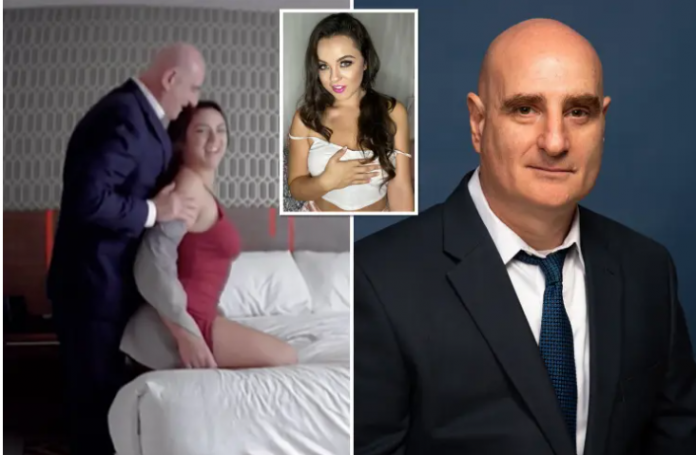 In an effort to emphasize his sex-positive political philosophy, a Manhattan congressional candidate published an internet pornographic film in which he plays the lead role.
In New York's 12th District, third-party candidate Mike Itkis, who is predicted to lose to Democratic Rep. Jerry Nadler, shared a hot 13-minute sex clip with adult film star Nicole Sage.
Politicians often seek to hide their sex recordings, but Itkis claimed he released his to demonstrate his genuine enthusiasm for the legalization of sex work.
"If I would just talk about it, it wouldn't demonstrate my commitment to the issue. And the fact I actually did it was a huge learning experience, and it actually influenced items on my platform."
He claimed he uploaded the "Bucket List Bonanza" film to a well-known porn website as a conversation starter.
He said that the video of him making whoopie with Sage, a self-described trashy girl from New Mexico, was his first experience having sex on camera.
According to Itkis' campaign webpage, he has never been married. No kids. not monogamous. Atheist" and declares that he is committed to decriminalizing and legalizing sex work in order to make sexual rights clear.
He also seems to be targeting child support obligations, stating that fathers shouldn't be forced to provide for their biological offspring without express consent.
Regarding the hot sex footage, the Nadler campaign refuses to respond to City & State. However, Itkis' Republican rival claimed to comprehend the impulse to attract attention in the midst of a heated political battle.