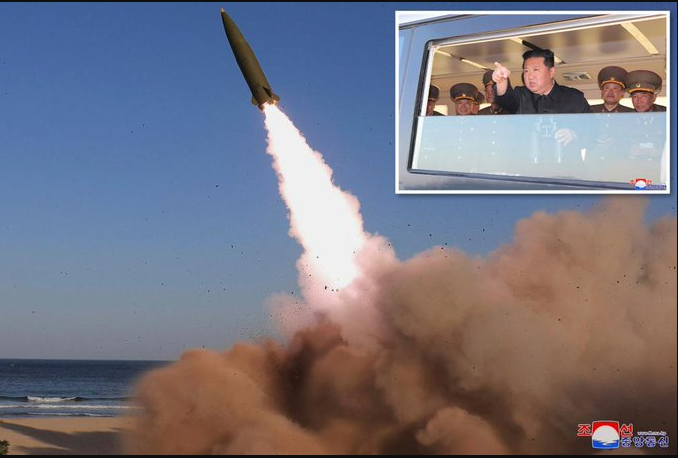 North Korea successfully test-fired a new tactical guided missile, prompting fears that President Kim Jong Un, who witnessed the launch, is concentrating on strengthening the country's nuclear arsenal. ​
The move comes after North Korea launched an intercontinental ballistic missile late last month, its first since November 2017, and could signal that the Hermit Kingdom is preparing to resume nuclear testing, according to South Korean and US authorities. ​
North Korea's official news agency, the Korean Central News Agency, did not disclose when the launch took place, but said it was related to the country's nuclear ambitions. ​​​
The new tactical guided weapon system is critical for dramatically increasing the firepower of frontline long-range artillery units and increasing the efficiency of tactical nuclear operations.
Kim also delivered significant orders on how to strengthen the country's defense capabilities and nuclear fighting forces, according to the report.
The South Korean military says two rockets were launched near North Korea's east coast on Saturday.
They covered 70 miles and climbed up to 15 miles at a speed of less than Mach 4, or four times the speed of sound.
The missiles, according to South Korea, were most likely short-range.
According to Ankit Panda, a senior scholar at the Carnegie Endowment for International Peace, the rockets look to represent North Korea's first tactical nuclear-weapons delivery system.
On the 110th anniversary of the birth of his grandfather, Kim Il Sung, who founded North Korea, Kim presided over a large parade in Pyongyang on Friday.
The North Korean dictator made no mention of his country's military power during the occasion, and there was no parade to display its weaponry.