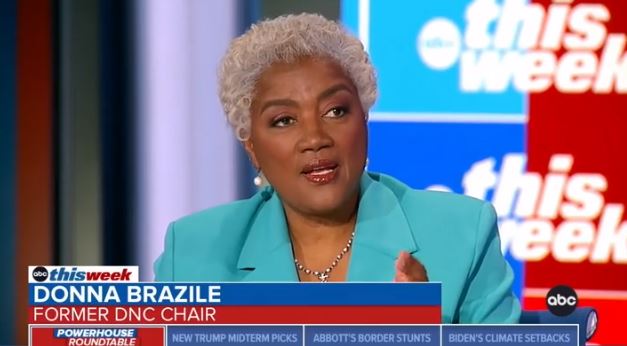 It is the GOP, not the DNC, that is failing right now, according to Donna Brazile, the person who leaked presidential debate questions to Hillary during the 2016 presidential campaign. In fact, according to that crooked hack, the GOP is currently running on fumes.
In a recent interview, she stated "All we have to do is wait over the next 37 days as 11 or 12 states hold their primaries. You have big primaries in Ohio and North Carolina, Pennsylvania where the former president has already tipped the scales and supported one candidate over another.
The Republicans are essentially running on fumes. They're running on the energy of 2020, which is the big lie. Democrats are running on an economy that's roaring back, that is fighting inflation, that is helping the Ukrainians. Democrats will run on what they delivered. Republicans are going to run on the fumes of 2020."
"So, Donna, you see, Mitch McConnell said 1994, which was a terrible bloodbath for Democrats," Stephanopoulos asked. Is that what it'll take for Democrats to hang on and win in the midterm elections if Republicans screw up? "
And that was completely ridiculous. It was so ridiculous that even Chris Christie, who is more of a court jester than a rock-ribbed conservative, called her out on it.
"We're running on $5 gasoline. We're running on 8.5 percent inflammation. We're running on a failed withdrawal from Afghanistan. We are running on a president who — and the Democratic Party, that their own party, people like Larry Summers and Joe Manchin just said this week created this inflation through the rescue plan in January.
So, I said this last week, I'm more than thrilled for Donna and her group to continue to run on what's happened over the last 15, 16 months. If they do, it will be, I don't know if it will be a 1994 bloodbath, but I don't think there's enough seats left in play to get to those numbers."