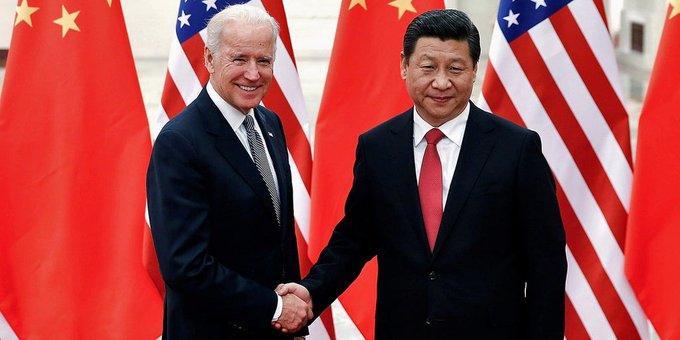 In order to battle the United States' record-high inflation, President Joe Biden's administration is contemplating lowering tariffs on Chinese imports.
On Sunday, Commerce Secretary Gina Raimondo confirmed the possible move, adding that Biden has personally requested her staff to investigate the matter. Inflation in the United States reached a 40-year high in March, and it is anticipated to rise further in the months ahead.
Some of the tariffs imposed by former President Donald Trump harm household products that may be obtained from China at a lower price. Previously, Raimondo applauded Trump's tariffs on China as being highly successful.
The proposed action comes as the Biden White House scrambles for ways to combat inflation. Last week, Biden unveiled a three-point proposal to curb inflation, but even members of his own party panned it.
Rep. Ro Khanna, D-Calif., stated on Thursday, "I support the president's efforts, but we need a bolder vision and faster action. To meet the moment, Mr. Biden should convene an emergency task force empowered to lower prices and address shortages. We need an all-out mobilization, not just a few ad hoc initiatives reacting to headlines."
However, Biden's proposal mostly relies on the Federal Reserve and Congress to deal with inflation, with minimal administrative action on his part.
Last year, the Biden administration promised that inflation would be temporary. Last Monday, Treasury Secretary Janet Yellen conceded that her prognosis was incorrect.
"I think I was wrong then about the path that inflation would take. As I mentioned there have been unanticipated and large shocks to the economy that have boosted energy and food prices and supply bottlenecks that have affected our economy badly, that I didn't, at the time, understand."