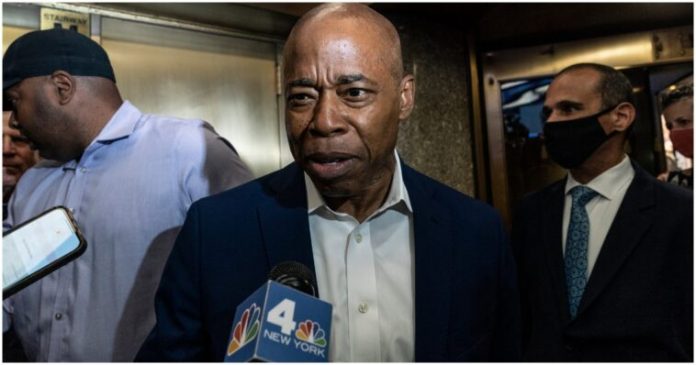 On January 1, Eric Adams was sworn in as the 110th mayor of New York City. Adams, like Bill de Blasio before him, will be referred to as a far-left hack in news headlines on a frequent basis.
It's unclear why New Yorkers continue to elect such extremists to government, but it does demonstrate the strength of the mainstream media. Millions upon millions of Americans have been profoundly indoctrinated by the MSM.
NYC will remain a leftist quagmire as long as individuals like Adams are in government.
Former NYPD commander Philip Banks — an unindicted co-conspirator in a wide-ranging federal police corruption case — has been named deputy mayor of public safety, according to City Hall officials.
Banks, who has long been believed to be Adams' choice for the resurrected position, will return to public service nearly eight years after suddenly quitting from the department's top uniformed position amid the federal investigation into the NYPD.
The position, which was last held by Milton Mollen in 1992, is responsible for monitoring the NYPD and other aspects of public safety.
Banks had stated at the time that his departure was prompted by a disagreement with then-Police Commissioner Bill Bratton over his appointment to first deputy commissioner, the second in charge.
The article also added: "It was later revealed the rising star's surprise move came as the feds probed "hundreds of thousands" of dollars in Banks' account as part of the investigation into Jona Rechnitz and Jeremy Reichberg, who bribed cops with hookers and jewelry."