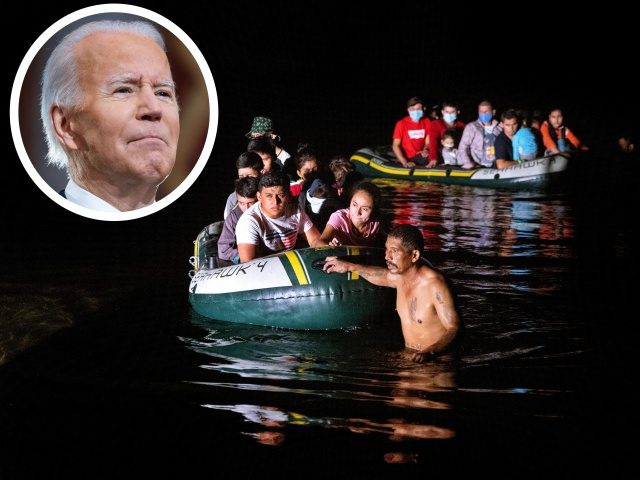 President Joe Biden has employed a little-known federal program as part of a larger "Catch and Release" policy to release a substantial number of undocumented people and illegal aliens into the United States interior.
Biden has placed around 150,755 border crossers in the government's Alternatives to Detention (ATD) program as of late December 2021, when border crossers are captured and promptly released into the United States' interior with minimal tracking.
Border crossers are sometimes just fitted with ankle monitors before being released into the United States' interior. Ankle monitors are frequently ripped off by border crossers. In other cases, ATD requests that border crossers call the authorities or use a smartphone app to report their whereabouts.
According to a representative from Syracuse University's Transactional Records Access Clearinghouse (TRAC), which aggregates the statistics, this is the largest number of border crossers enrolled in the ATD program since it began in 2004.
Border crossers who were placed in the ATD program have been found to conduct crimes in a number of situations.
In March 2021, an illegal alien was apprehended on suspicion of murdering his newborn son. The illegal alien had been caught at the southern border three years before and had been released into the United States via the ATD program.
The free borders lobby, which is backed by corporate interests, has been urging the Biden administration to scrap the ATD program and instead release border crossers and undocumented migrants without any type of surveillance for months.