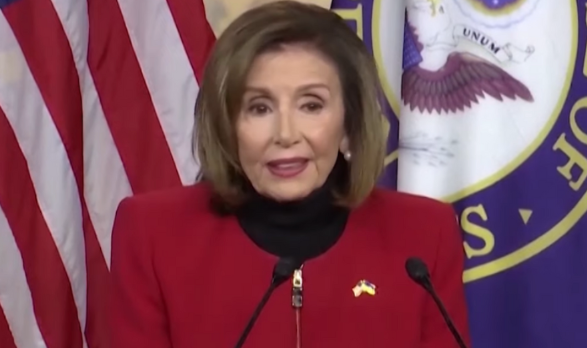 According to federal disclosure filings, Nancy Pelosi and her husband Paul incurred enormous stock market losses. Pelosi's stock trades drew widespread criticism, sparking a bipartisan push to prohibit stock trades by members of Congress and their spouses.
According to congressional records, Pelosi has made tens of millions of dollars in well-timed stock trades over the last few years. However, the Pelosi's had a rough patch, losing nearly $2.5 million in the latter weeks of 2022.
According to some experts, Pelosi's losses could be a tax practice known as 'tax loss harvesting.' "For those seeing red on their portfolio page, there is one silver lining," according to CNBC. The IRS permits you to use a loss on a sale of an investment to offset gains and income. Taking advantage of these restrictions is a tax-loss harvesting method, and you have until the end of the year to do it if you want to reduce your 2022 tax payment."
Insider claims that:
"Paul Pelosi, the husband of then-Speaker Nancy Pelosi, lost over half a million dollars selling Tesla stock in December as Elon Musk's electric vehicle and solar panel manufacturer sank amid broader fears about his focus company after his takeover of Twitter.
"…Pelosi's Tesla sale wasn't even his biggest loss, he reported losing nearly $734,000 on call options for Salesforce."
The trades the Pelosi's took big losses on are:
– 20K $AB shares, loss of -$11K
– 30K $GOOGL shares
– 2K $NFLX shares, loss -$133K
– 10K $PYPL shares, loss -$850K
– 5K $RBLX shares, loss -$235K
– 5K $TSLA shares, loss -$511K
– 130 $CRM calls, loss -$733K
– 10K $DIS shares, loss -$114K
Nancy Pelosi just disclosed losses of:

– $853K on PayPal stock
– $733K on Salesforce options
– $500K on Tesla stock
– $235K on Roblox options

Maybe spending a bit too much time on WallStreetBets since losing her role as Speaker of the House

— Quiver Congress (@QuiverCongress) January 13, 2023
Formal numbers on the sells:

– 20K $AB shares, loss of -$11K
– 30K $GOOGL shares
– 2K $NFLX shares, loss -$133K
– 10K $PYPL shares, loss -$850K
– 5K $RBLX shares, loss -$235K
– 5K $TSLA shares, loss -$511K
– 130 $CRM calls, loss -$733K
– 10K $DIS shares, loss -$114K

— Nancy Pelosi Stock Tracker ♟ (@PelosiTracker_) January 13, 2023