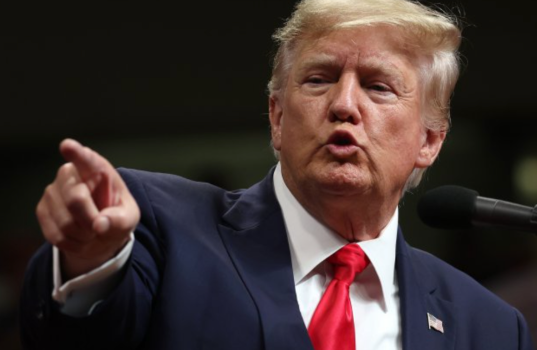 A 2020 election case that had been dismissed by a county superior court for "lack of standing" has been been revived by the Georgia Appeals Court.
The appeals court reinstated the Garland Favorito et al. v. Alex Wan et al. case, which contends that counterfeit ballots were included in Fulton County's absentee ballots in 2020.
VoterGA, a nonprofit organization dedicated to election integrity, originally filed the case against the county Board of Registration and Elections in December 2020. Chief Judge Brian Amero of Henry County Superior Court rejected the case in July, and the decision was upheld on appeal.
"A judge on Wednesday dismissed a lawsuit that alleged fraud in Georgia's most populous county during the 2020 election," the Independent had reported. "The suit sought a review of some 147,000 absentee ballots in search of illegitimate votes, but no evidence emerged to justify such a broad search, the judge said."
"Henry County Superior Court Chief Judge Brian Amero's order dismissing the case says the Georgia voters who brought the lawsuit 'failed to allege a particularized injury, and therefore lacked the standing to claim that their state constitutional rights to equal protection and due process had been violated," the report added.
"All citizens of Georgia have a right to know whether or not counterfeit ballots were injected into the Fulton Co. election results, how many were injected, where they came from and how we can prevent it from happening again in future elections," Favorito wrote about the ruling in an email. "It is not adequate for any organizations to secretly tell us there are no counterfeit ballots and refuse to let the public inspect them."
Garland Favorito contended that finding any counterfeit ballots would necessitate a thorough examination of Fulton County's 147,000 absentee ballots.
"Sworn affidavits say there were counterfeit ballots, and we need to know where they are and how they got there so we can fix this for future elections," Favorito said.
However, Georgia investigators claimed that no fraudulent ballots were discovered.
There are still significant unanswered questions about how Fulton County handled the 2020 election.
Judge Amero ruled in May to allow physical ballot scrutiny to fix "significant inconsistencies" discovered in 2020 ballot photos.
"In the hearing, lawyers for VoterGA.org described large discrepancies (21%) between the number of ballot batches reported by the GA Secretary of State Brad Raffensperger who certified the election, and the number of ballot batches actually provided by court-ordered access in the previous April hearing in the case," CDM reported.
Tucker Carlson revealed in July that some ballots in Fulton County were double-counted, which appears to mirror what was observed on the State Farm Arena video.
"At least 36 batches of mail-in ballots from the November election were double-counted in Fulton County, that is a total of at least 4,000 votes," he said.
"How's that possible? I don't know," he added. "Every American should want to know, because the answer gets to the heart of the integrity of our elections, otherwise known as our democracy. We're not talking about a couple of ballots here. We are talking about a lot of ballots, at least hundreds of ballots involved. Enough potentially to affect the outcome of the election."
Tucker Carlson then discusses the "seven fraudulent" audit tally sheets discovered by VoterGA.
"How is that not flat-out criminal fraud?" Tucker asked. "We'd love to know. Because it certainly sounds like flat-out criminal fraud."
As previously reported, an impartial election audit team combed through ballot pictures in Fulton County, Georgia, and discovered multiple examples of fraudulent ballots being double-counted in the election.
The forensic auditing team discovered double-counted ballots from the 2020 election and displayed them in a video release.
The scanned ballots were all identically marked. The problem with double-ballot counting is that it appears to confirm video-recorded footage of Fulton County election officials passing stacks of ballots through tabulators.
As the Federalist's Mollie Hemingway correctly pointed out, the State Farm vote-counting video has not been "debunked." It is reassuring to millions of Americans that the 2020 election will be given at least one more thorough examination in court.