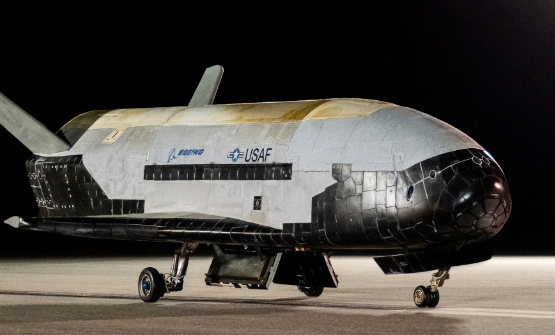 A viewer of FOX 35 in Orlando claims she heard the booms about five o'clock in the morning. and that several of the neighborhood houses shook. She also reported smelling sulfur afterward, but it's unclear whether that was connected to the sound heard.
Anyone happen to catch the #SonicBoom sound on their outdoor security cameras? #Orlando #Tampa #Oviedo #Sanford

— Josh Breslow (@JoshBreslowTV) November 12, 2022
From Titusville to Kissimmee and many other Florida cities, there were several reports of the noises. Social media erupted with locals speculating on what they had heard.
Matthew H. in Orlando uploaded a video that showed the sounds he heard around 5:17 in the morning.
Thomas Burghardt tweeted,"I thought I was hearing things…but nope."
Just woke up to a sonic boom shaking the house. I'm seeing reports from Tampa to Titusville. What the he'll just flew across Florida? Was there a launch? #sonicboom

— Glitchedheart (@glitchedheart) November 12, 2022
"Oh? Twin sonic booms just heard in Titusville!"
Another individual remarked,"Woke me up, thought something hit the house, Facebook and Twitter seem to confirm it was what I thought, sonic boom seems likely."
The X-37B Orbital Test Vehicle, an autonomous, reusable spacecraft that was surreptitiously launched from Florida's Cape Canaveral Space Force Station in May 2020, has been confirmed by the U.S. Space Force. The aircraft had spent 908 days in orbit. Its sixth mission was this one.
Just heard a sonic boom in the Orlando area. No launch scheduled right now. #SonicBoom

— Matt Collins (@LibertyMatt) November 12, 2022
On November 12, 2022, at 05:22 a.m., the aircraft successfully deorbited and touched down at NASA's Kennedy Space Center Shuttle Landing Facility. – at the time that reports of sonic booms started to emerge.
Oh? Twin sonic booms just heard in Titusville! 👀

— Thomas Burghardt (@TGMetsFan98) November 12, 2022
On Twitter, some people claim to have seen the landing:
"I totally think I saw this. Was driving south almost to the Cape early this morning, when I saw idk what streaked overhead. Meteor? UFO? Everyone on the road hit their brakes," said Sophie Sanchez. "Figured twitter would know, lol, but I didn't think it was going to be X-37."