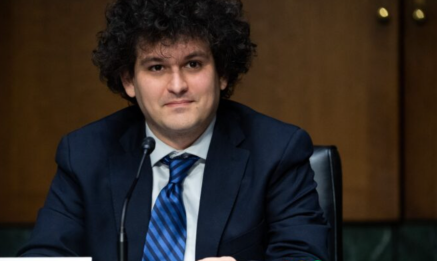 New concerns about Sam Bankman-Fried's bankrupt FTX, from cryptocurrency partnerships to the billionaire's gifts to Democrats, have emerged in the wake of the collapse of the bitcoin exchange.
The Ukrainian government launched a website for crypto donations in March, enabling Kyiv to transform contributions made in digital tokens into fiat money that would be deposited at the National Bank of Ukraine. The $200 million mark remained the government of Ukraine's objective. It had raised more than $60 million by the end of October.
Everything required for the war effort has been bought with the donated money, including medical supplies, field meals, fuel, military gear, and digital rifle scopes.
The "Aid for Ukraine" campaign received backing from FTX, the staking company Everstake, and the Kuna exchange in Ukraine. The Ministry of Digital Transformation has provided its power.
According to Bankman-Fried in March, FTX felt the obligation to offer support in whatever manner it could at the beginning of the war in Ukraine. They have enabled the Central Bank of Ukraine to send relief and resources to those who need them the most by establishing payment rails and facilitating the conversion of cryptocurrency donations into fiat money.
President Joe Biden pledged an additional $800 million in security assistance to Ukraine days after the start of the Ukraine-FTX partnership, bringing the total investment to $2 billion since the start of the administration. An estimated $60 billion or more has been granted to Kiev by the US overall.
With a $39.8 million donation, Bankman-Fried was the second-largest Democratic donor for the 2021–22 election cycle. This was the reason for George Soros' $128 million in total donations.
According to Fortune, Bankman-Fried contributed the most money to the Protect Our Future PAC, an organization that supported Democratic candidates like Peter Welch, who won the race to become the next senator from Vermont, and Robert J. Menendez of New Jersey, who won a House seat.
However, he could have contributed $1 billion to the Democrats' campaign for the midterm elections this past summer, but he refrained from doing so.
Bankman-Fried gave the Democratic National Committee $865,000, the Democratic Senate Campaign Committee $66,500, and the Democratic Congressional Campaign Committee $250,000 in the first half of 2022.
Bankman-Fried also paid numerous trips to the White House. He visited with White House counselor Steve Ricchetti on April 22 and May 12, per the White House visitor records. On May 13, the White House deputy chief of staff's policy advisor Charlotte Butash and the founder of FTX also had a meeting.