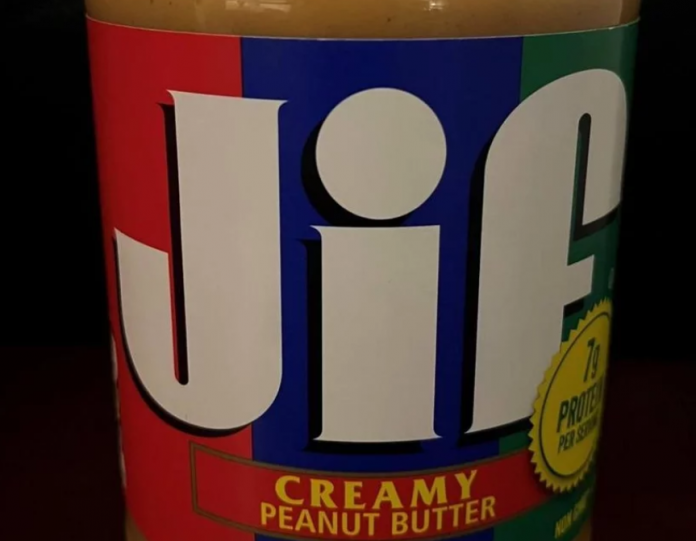 Multiple Jif peanut butter products are being recalled owing to a salmonella incident related to a manufacturing plant in Lexington, Kentucky.
J.M. The iconic peanut butter brand's parent business, Smucker Co., announced a voluntary recall on Friday. The incident, which has spread to 12 states, is being investigated by the Food and Drug Administration, the Centers for Disease Control and Prevention, and local partners.
According to statistics supplied by the CDC, 14 persons have reported illnesses, with two of those instances resulting in hospitalizations.
Prior to feeling unwell, five out of five respondents said they had eaten peanut butter, with four of them saying they had eaten different types of Jif brand peanut butter.
Salmonella is a bacterium, but salmonellosis is the sickness that it produces.
According to the FDA, diarrhea, fever, and stomach cramps are common symptoms for many infected patients 12 to 72 hours after exposure. Most infected persons recover in four to seven days and do not require treatment.
The recalled peanut butter was sold at retail shops and other outlets around the country, according to the J. M. Smucker Co. It features a variety of creamy, crunchy, and natural flavors, among others.
The recalled items have lot codes ranging from 1274425 to 2140425, with the numerals 425 for the 5th and 7th digits. It was processed in the Lexington plant, as indicated by the 425 in that place.
This information is normally found on the jar's rear label. The FDA's website has a list of recalled items with their numbers.
If you have a jar that is part of the recall, you should throw it away right away.
The peanut butter has a two-year shelf life, according to the FDA, so people should check any Jif peanut butter they have on hand.
The CDC suggests cleaning and sanitizing any surfaces or containers that may have come into contact with the peanut butter after discarding it.
Because more serious and severe instances might occur, the FDA advises notifying your health care physician if you think you've been infected.