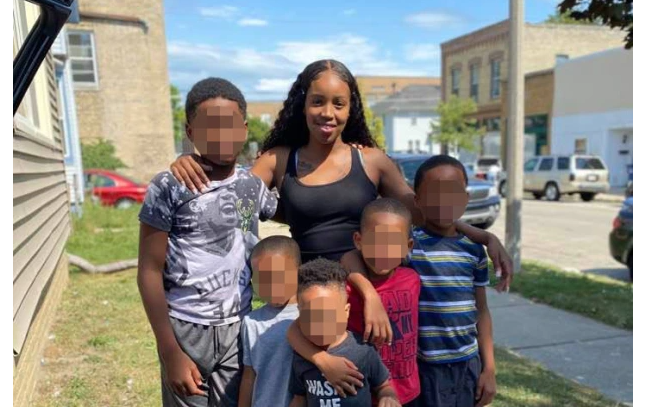 A mother of six from Wisconsin was slain while reportedly attempting to help her friend from an abusive relationship.
Brittany Booker, thirty years old, was shot in the head and sustained several injuries.
On April 24, Booker's body was discovered inside her automobile in Racine, Wisconsin.
Terry Jackson, an accused suspect who is considered armed and dangerous, is still being sought by authorities.
Booker is survived by six children, five boys and one girl, the youngest of whom is just two years old.
"We have been searching for him diligently, but somehow, he has managed to elude us, so far," Racine Police Chief Maurice Robinson said in a statement.
According to sources, Jackson was already on the run after allegedly beating Booker in February.
The day Booker allegedly killed her, Jackson was reportedly inside his house.
"He was able to make his way into her home. We won't discuss subsequent to that. At some point, she left the home, and we were able to locate her in a vehicle," Robinson said.
At Booker's vigil, Leonard Larry, Booker's father, expressed his disappointment with the cops.
"What can I say, I lost my kid. They did fail me," Larry explained.
Booker's friend Briana Schuster said, "She's touched everybody in her own way. She was one of a kind,"
"She didn't deserve it," Booker's cousin Faith Spencer told reporters. "Jackson didn't have to treat her that way."
Authorities have detained three people, Diamond Hood, Alicia Sykes, and Carmelita Walker, for sheltering and assisting Jackson.