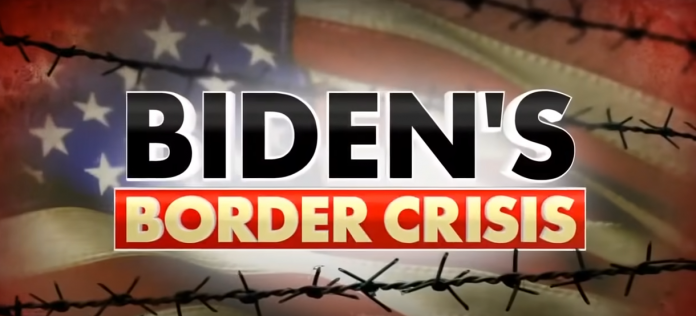 The overburdening of America's border authorities as a result of the Biden administration's open border policy and failure to protect the southern border with Mexico has been documented and witnessed firsthand. Agents are being diverted off patrols to handle record-breaking numbers of migrants who unlawfully enter the United States, an operational choice that means the anticipated number of get-aways is continuing to rise.
The daily agony caused by the Biden administration is on top of the White House's embrace of the false political story that mounted US officers were whipping migrants in the Rio Grande, a Biden disgrace for which the government has yet to repent despite destroying the courageous agents' lives.
Joe Biden's border disaster is putting EVERYONE in danger. https://t.co/x1eaex3RvU

— Brian Mast (@BrianMastFL) April 30, 2022
President Biden and Homeland Security Secretary Alejandro Mayorkas' failed policies have caused discontent among America's border agents, but their border crisis is also affecting Mexico's border agents as more dangerous migrants, such as those flagged in terrorist databases caught at the US border, begin making their way toward America's southern border to take advantage of the end of Title 42.
Rep. Brian Mast (R-FL) is among those raising the alarm about Biden's border crises' deadly domino effect.
For us, work has doubled and even quadrupled. We have no days off some weeks. We work double shifts for the same salary and are moved across the nation with less money for our costs, which we must pay in advance, fearing retaliation, an officer, Jorge, spoke on the asked to remain anonymous.
There is no data on how many officers have left the Mexican immigration forces. However, Jorge claims that during the previous two years, at least half of one team's 30 cops had resigned.
Jorge believes that the removal of Title 42, a Trump administration order allowing for rapid deportation that has resulted in the deportation of 2 million border-crossers, would result in an increase in illegal immigration attempts by this spring.