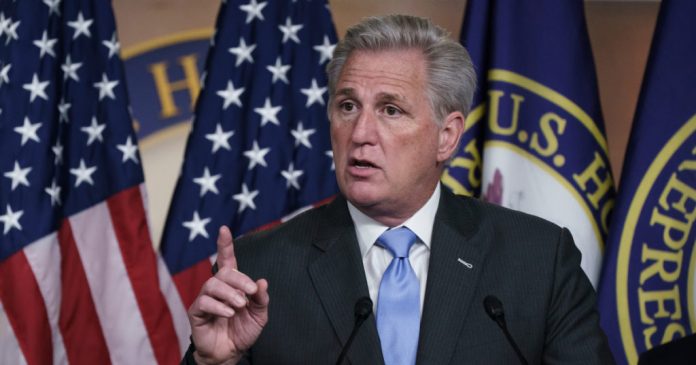 House Minority Leader Kevin McCarthy has formally endorsed Republican Wyoming Rep. Liz Cheney's primary opponent, Harriet Hageman.
After spending time with Harriet, it is clear that she will always listen to and prioritize the needs of her local communities, and that she is committed to addressing our country's most pressing issues. McCarthy told The Federalist on Thursday, "I look forward to serving with Harriet for years to come."
"Wow, she must be pretty desperate," Cheney's campaign spokesman Jeremy Adler said in response to the announcement of the support.
C) McCarthy: I look forward to welcoming Harriet to a Republican majority next Congress, where together, we will hold the Biden Administration accountable and deliver much-needed solutions for the American people.

— Chad Pergram (@ChadPergram) February 17, 2022
"I'm delighted to support Harriet Hageman in her campaign to unseat Liz Cheney. When I took over as Conference Chair, House Republicans were ready for a change, and it's evident that Wyoming families are as well."
Cheney was removed from the Republican Party's leadership post by a voice vote in May 2021, but she was the third-ranking House Republican prior to that vote, and she is, of course, up for reelection in 2022.
She has been chastised for voting in favor of President Donald Trump's impeachment, and the Wyoming Republican Party censured her in February for her conduct.
This comes after former President Trump praised McCarthy and Stefanik in a statement released on Friday, labeling Cheney a loser. He also branded her a warmonger and a RINO.