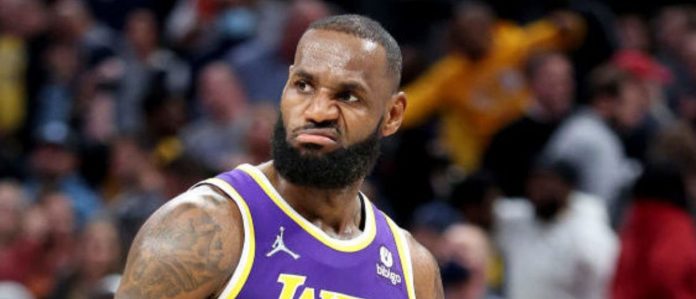 Before retiring, LeBron James intends to play with his kid Bronny.
Bronny is presently regarded as one of the best juniors in the country, with many big schools after him. He'll have to wait one year after graduating from high school to enter the NBA draft according to the NBA's age limit.
LeBron James' message to all 30 teams is clear: If you want me, draft Bronny.

"Wherever Bronny is at, that's where I'll be. I would do whatever it takes to play with my son for one year. It's not about the money at that point." @KingJames

✍️@ByJasonLloydhttps://t.co/LrWR2O4oX5 pic.twitter.com/MzkVc12ho0

— The Athletic (@TheAthletic) February 19, 2022
While it's too soon to tell what kind of NBA prospect Bronny James will be, his father's statements ensure he'll be drafted.
Even if you draft him and he never plays, the marketing benefit of having LeBron James on your team for a year is immeasurable, and I say this as someone who despises him. It's a simple fact.
It will be his final season in the NBA, and he will embark on a farewell tour. The media emphasis on whichever team he is on at the moment will be astronomical.
The Lakers great wants to ensure that his son makes it to the NBA, and his statements should help him achieve that goal.