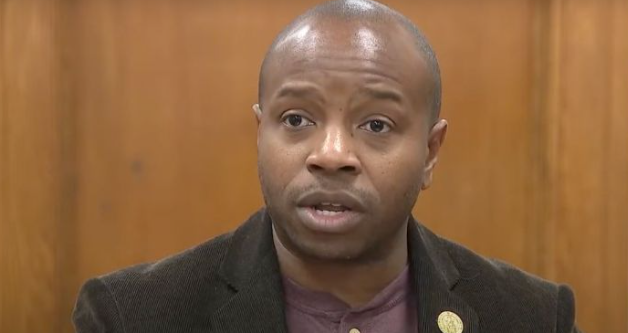 Kimberly Zapata, the deputy director of the city's Election Commission, was dismissed for election fraud on Thursday, according to Milwaukee Mayor Cavalier Johnson.
Zapata filed a false request for military absentee ballots to Republican state representative Rep. Janel Brandtjen, according to Johnson.
A ballot can be obtained without registering or producing identification by active military personnel.
The city thinks Zapata was trying to demonstrate an error in the electoral process.
HOLY S***: Kimberly Zapata, the deputy director of the City of Milwaukee Election Commission has just been fired for committing election fraud by obtaining fake military ballots and sending them to Assembly Elections Committee chairwoman Janel Brandtjen.

— Dan O'Donnell (@DanODonnellShow) November 3, 2022
"This has every appearance of being an egregious and blatant violation of trust. I will not accept, I will not tolerate, and I certainly will not defend any misrepresentation by a city official involved in elections. It does not matter to me that this might have been an effort to expose a vulnerability that state law created. It does not matter to me that the alleged crime did not take place at work. It does not matter to me that the City of Milwaukee ballots were not a part of this. Nor does it matter that there was no attempt to vote illegally or tamper with any election results," stated Mayor Johnson at a press conference.
Johnson further disclosed that her access to the workplace and her computer systems were suspended as soon as they became aware of this issue.
He further stated that the city is investigating further potential wrongdoing cases.
Kimberly Zapata had been employed by the city for ten years and had served on the electoral commission for seven of those years, according to a city official.