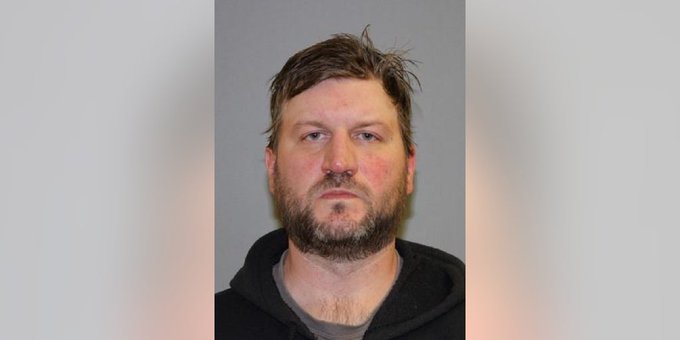 After an undefined political debate, according to Shannon Brandt, 41, he allegedly hit Cayler Ellingson while the girl was calling for help.
According to reports, a guy in North Dakota who is accused of killing a youngster by running him over with his car admitted to doing it on purpose following a political argument, saying the boy belonged to a Republican extreme group.
Cayler Ellingson, 18, was killed early on Sunday in McHenry by Shannon Brandt, 41, who was driving an SUV down an alley. He is accused of abandoning the scene of a fatal accident and vehicular homicide.
According to officials, Brandt contacted 911 to report the collision. Authorities claimed that he was intoxicated at the time.
According to court records, he claimed the teen was a member of a Republican extremist group and was calling for help after some unnamed political fight.
Ellingson's mother claimed to have received a call from her son inquiring if she knew Brandt prior to the collision. She admitted that she did, but she didn't think her son knew him.
After leaving the scene of the crime, Brandt was apprehended at his house.
He asserts that Ellingson called certain individuals and was concerned they were on their way to get him.
A short while after a first responder came on the scene, Brandt's family and Ellingson's family joined them.
Later, a Carrington hospital declared Ellingson deceased.
Brandt had escaped the scene and was taken into custody at his Glenfield residence.
After testing beyond the legal limit to drive, he was arrested for DUI and is now facing two felony counts of criminal vehicular murder and failure to report a fatal collision.