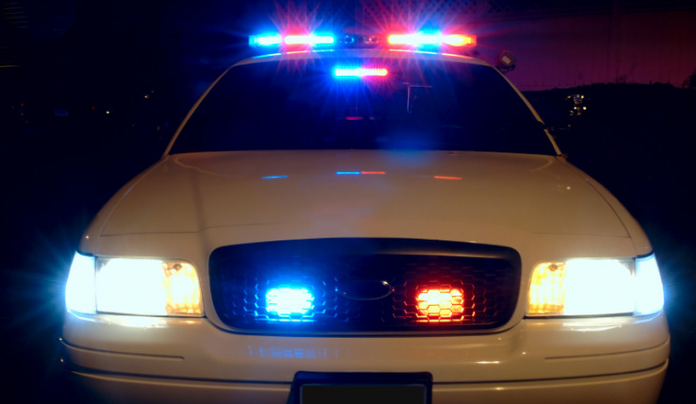 On Saturday, only four days after he got engaged, a Los Angeles County sheriff's deputy was ambushed and shot in the head while sitting in his patrol car, police said.
Los Angeles County Sheriff Robert Luna announced late Saturday at a press conference that Deputy Ryan Clinkunbroomer, 30, had been found unconscious outside the Palmdale sheriff's station at around 6 p.m.
Clinkunbroomer was taken to Antelope Valley Medical Center in Lancaster, approximately 10 miles away, where he was listed in serious condition until he passed tragically.
"I'm assuming at this point because he was in uniform. That, to me, is sickening," Luna said.
As of Sunday morning, the gunman has not been located.
According to the sheriff, Clinkunbroomer had just gotten engaged four days before to his murder.
"We're gonna catch the person who did this," Luna said. "Every resource that the Los Angeles County Sheriff's Department has to bear is going after you."
About 60 miles northeast of Downtown Los Angeles, the station was cordoned off with crime tape as authorities launched their investigation into the deputy's unjustified murder.
Dramatic video recorded by a bystander showed multiple patrol cars rushing the deputy to the hospital.
Palmdale Ca:Deputy Down(750 E Avenue Q At the Palmdale Sheriffs station)Deputy down at station.LASD units doing critical roll to AVMC.Deputy at hospital requesting 4 additional units to hospital & 2 Lancaster units to Palmdale Sheriffs pic.twitter.com/6DYW2LOnji

— ScannerAntelopeValley (@ImIntoFires) September 17, 2023
A video of a car slowly driving up behind a LASD car at the time of the incident is being analyzed by investigators, Luna said.
The deputy was reportedly in his squad car at a red light near the station when a black automobile pulled up alongside him, as seen on security footage seen by Fox News correspondent Bill Melugin.
Melugin reported that a few minutes later, the black sedan drove off and the deputy's police car inched forward before stopping.
During the press conference, Luna looked up from his notes to plead with the public for information leading to the arrest of the person responsible for the heinous crime.
Watch The Press Conference Here:
"We really need your help. We need to get this guy off the street. Guy or guys," Luna stressed. "He's a public safety threat. He ambushed and killed one of our deputies."
About eight years into his department career, in July of 2018 Clinkunbroomer was transferred to the Palmdale station.
Officer has over two years of experience as a field trainer.
He followed in the footsteps of his father and grandfather by becoming a LASD member.
"Just about everybody worked with his father," Luna said of senior members in the LASD. "We're hurting because we lost somebody. It always hurts."
"They try to prepare you for this and no matter how much they do, it hurts bad."