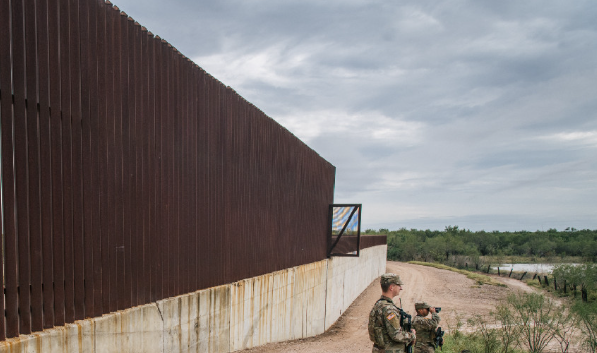 A tragic incident occurred as a female individual lost her life following a fall from a fence along the U.S.-Mexico border in San Diego, as confirmed by authorities. The unfortunate event unfolded last Friday at approximately 2:30 p.m. local time, in the vicinity of the Otay Mesa Port of Entry, as reported by the San Diego Police to local media. The fatality occurred as she made an attempt to scale a 30-foot fence, resulting in her untimely demise.
The Mexican Consulate in San Diego has reported a substantial 162% increase in deadly falls along the San Diego-Tijuana border in the last three years. This rise is attributed, in part, to the construction of a 30-foot border barrier during the Trump administration.
San Diego Sector Chief Patrol Agent Patricia McGurk-Daniel emphasized in a statement to NBC 7 last year that an increased border fence height is deemed essential. This enhanced structure not only acts as a deterrent for migrants but also provides US border agents with improved visibility of potential threats on the other side.
She expressed, "It's a high fence so you don't want to cross it, but it's also tall enough that our agents can see through and see what's coming at them."
During this week, a significant gathering of hundreds of migrants occurred at the San Diego border area, marking the largest assembly at the barrier since the expiration of Title 42.
Title 42 is a public health provision of U.S. law that was invoked in response to the COVID-19 pandemic. Under Title 42, the U.S. government has the authority to quickly expel individuals, including asylum seekers and migrants, apprehended at the border without the usual immigration processing. This measure was implemented as a means to reduce the risk of COVID-19 transmission in detention facilities and to control the spread of the virus. It has been a subject of debate and legal challenges regarding its humanitarian implications and its impact on immigration policies.