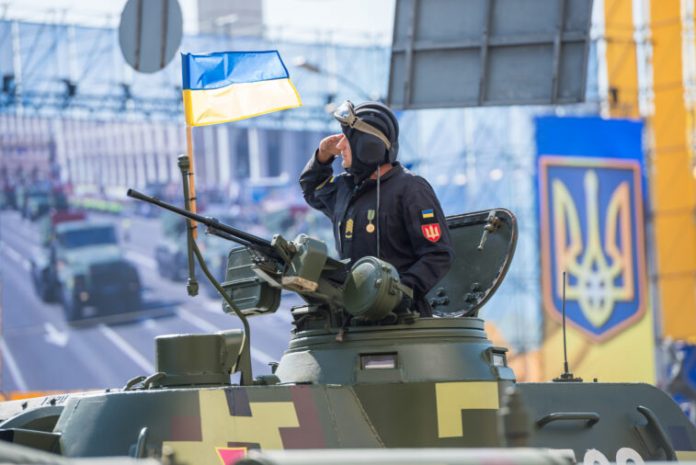 The Pantsuit Empire continues to try to instigate a war in Ukraine, despite the fact that even the CIA claims that Putin did not plan it. The State Department, on the other hand, is inflaming tensions by issuing travel advice for Ukraine.
Despite the fact that there is no substantial combat in Donbas and Russia has done nothing to make it unsafe, the travel alert was issued.
The travel advisory reads:
"The Department of State continues to advise U.S. citizens not to travel to Ukraine due to COVID-19 and to reconsider travel due to increased threats from Russia. Exercise increased caution due to crime and civil unrest. Some areas have increased risks.
U.S. citizens should be aware of reports that Russia is planning for significant military action against Ukraine. U.S. citizens are also reminded the security conditions, particularly along Ukraine's borders, in Russia-occupied Crimea, and in Russia-controlled eastern Ukraine, are unpredictable and can deteriorate with little notice.
U.S. citizens choosing to travel to Ukraine should be aware that Russian military action anywhere in Ukraine would severely impact the U.S. Embassy's ability to provide consular services, including assistance to U.S. citizens in departing Ukraine."
This warning paints a picture of impending conflict. It is worded in such a way that the Ukraine of 2021 strongly resembles Poland in 1939 and Iraq in 2003.
Other preparations are also necessary, including stockpiling supplies, activating reserves, and coordinating and forward-deploying the attack forces. Russian troops have simply been stationed along the border. Although Putin is rattling his saber, the threat of conflict does not appear to be imminent.
Fortunately, Russia and much of Europe have kept their cool and are discussing ways to reduce tensions in the region.