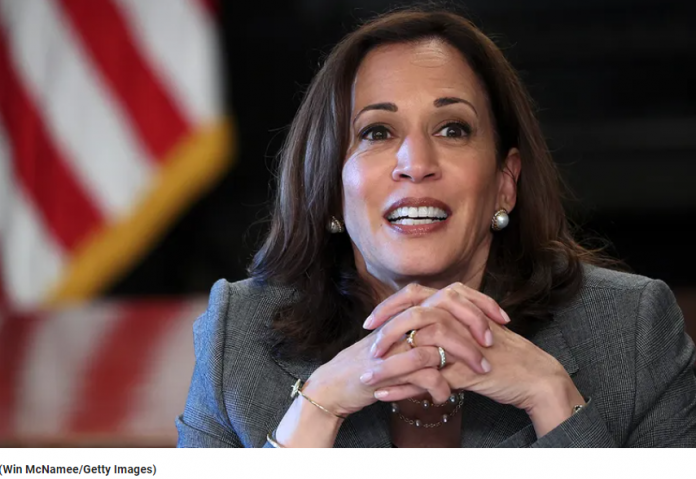 Following a tweet from Friday night about defending abortion rights, vice president Kamala Harris came under a rare bipartisan assault.
Harris shared a picture of herself watching CNN's coverage of pro-choice demonstrations while traveling on Air Force 2 on her official vice president Twitter account.
Several pro-choice demonstrations and rioting occurred in major cities after the Supreme Court reversed the 1973 Roe v. Wade decision.
While a number of other Democratic legislators criticized the court's ruling, liberal Twitter users criticized Harris' statement for being overly ambiguous and useless.
I know there are women out there who are afraid. To those of you who feel alone and scared: I want you to know the President and I are fighting for you and your rights. We are in this fight together. pic.twitter.com/1J54ZY2aYk

— Vice President Kamala Harris (@VP) June 24, 2022
"Not VP Kamala Harris watching the erosion of #RoeVsWade from her plane, at a distance. Whoever thought this was good photo-op needs to be fired immediately. This is literally the embodiment of thoughts and prayers," writer Anna Gifty tweeted.
"Change his mind on this changing the filibuster to protect abortion rights and I'll believe you," tweeted Ernest Owens, editor-at-large of Philadelphia magazine.
Could you be specific? Like, *how* are you fighting?

Describe the tactics, explain the policy, give us the rundown. https://t.co/88a4wFYvt7

— Hillary Kelly (@HillaryKelly) June 25, 2022
As California's attorney general in 2021, Harris was working on a lawsuit against pro-life journalist David Daleiden, according to court filings.
Change his mind on this and I'll believe you. https://t.co/iJ3CdeXWez pic.twitter.com/5PnF6WR6Kt

— Ernest Owens (@MrErnestOwens) June 25, 2022
More recently, in May, Harris had a virtual meeting at the White House with abortion providers to address the possible repercussions of the Supreme Court overturning Roe v. Wade.