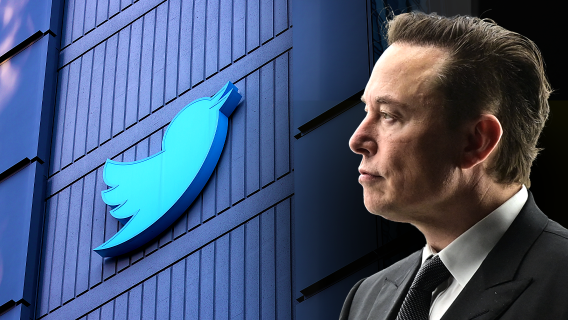 Liberal political analysts and journalists are incensed at Elon Musk's $44 billion acquisition of Twitter. According to the majority of left-leaning writers, Musk would ruin Twitter, so everyone should abandon it.
When Elon Musk ruins this social media network, Dave Vetter, a senior contributor at Forbes, asked his Twitter followers which one they would all choose.
Later, Vetter made it clear that he would only stop using Twitter if he was banned or the social networking site was rendered worthless. Vetter noted that it is quite improbable that Twitter would continue to operate effectively under Musk.
After Twitter's new leadership took over, a different journalist named Molly Jong-Fast asked people if they could create another site similar to it so that all users may move there. Later, Jong-Fast removed her tweet.
The left is melting down over Elon Musk buying Twitter! pic.twitter.com/GXbhj5QXiM

— Ramon Martinez (@RJMartinezOyola) October 27, 2022
Dan Rather, a CBS anchor, also asked Twitter users if he should continue using the service or stop.
Furthermore, former NBC writer Noah Berlatsky compared those threatening others to leave Twitter to Americans who vowed to go to Canada in the event that Trump won the presidency.
According to Berlatsky, a lot of people chose not to immigrate to Canada since it was expensive. However, everyone can quickly and simply get off of Twitter with a few clicks, and Musk is an extremely divisive figure who is despised by all.
In a different tweet, Berlatsky said Musk merely bought Twitter to harass more users of the service.
Elon Musk was referred to as "evil" by Jeff Jarvis, a liberal journalism professor, who claimed that this marked the beginning of the dark era of social media. When Musk first revealed his plans to buy Twitter in April of this year, Jarvis also criticized him.
Elon Musk's Twitter takeover makes the left lose it: 'It's like the gates of hell opened' https://t.co/advSn2E1zk

— Fox News (@FoxNews) October 28, 2022
Taylor Lorenz, a contentious tech writer, asserted that Twitter had now opened the gates of hell. But before Twitter cancels her account, she urges her followers to subscribe to her channels.
On Twitter, several people did, however, also congratulate the new in charge. The well-known right-wing account LibsofTikTok predicted Musk will ultimately respond to the onslaught of leftist propaganda on Twitter when the moment was ripe.