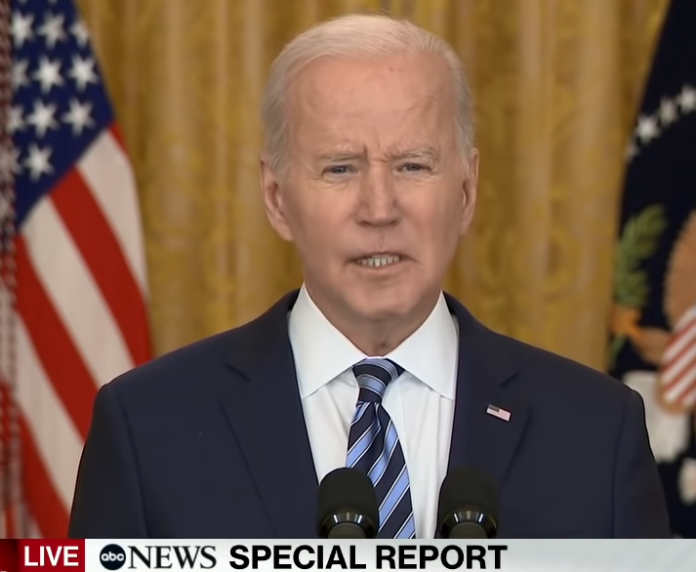 Since Russia's invasion of Ukraine, it has become customary for President Joe Biden and Ukrainian President Volodymyr Zelenskyy to speak on the phone whenever the US announces a fresh round of military aid for Kiev.
Four persons with knowledge of the call claim that the June phone call between the two leaders went differently than prior ones. Just as Biden was about to inform Zelenskyy that the US had approved another $1 billion in military aid for Ukraine, Zelenskyy began to detail all the additional support they required but was not receiving. According to several who were familiar with the call, Biden became irate.
He might be more appreciative, Biden told Zelenskyy, because the American people were being very kind and his administration and the US military were working hard to assist Ukraine.
According to administration sources, Biden and Zelenskyy's friendship has only grown since their phone talk in June, during which Zelenskyy praised the US for its tremendous help. However, the argument shows that Biden was already aware that support from Congress and the general public for sending billions of dollars to Ukraine may start to wane. That time has come just as the president is getting ready to ask Congress to approve additional funding for Ukraine.
Republicans and Democrats who weren't present when Congress authorized prior Ukraine funding are now opposing Biden. During the lame-duck session of Congress following the midterm elections, the White House was considering asking for billions of dollars.
The White House has not made a public estimate of the sum. Legislators and pro-Ukraine lobbyists aim for $40 billion to $60 billion, and some government officials who are aware of the talks predict that the amount will be close to $50 billion.
According to two sources familiar with the Ukrainian government's position, congressional aides, and two European officials, Zelenskyy's team decided to try to defuse tensions after the pushback he received during their phone call in June and came to the conclusion that it wasn't productive to have friction with the US president.
That day, Zelenskyy publicly thanked Biden for providing the promised support.
In recent weeks, there has been an increase in the effort to provide Ukraine with weapons and equipment as Ukraine attempts to achieve significant advancements before the chilly winter months arrive.
The Biden administration has been under fire since Russia seized Ukraine in February for acting too cautiously. Now that the president is providing too much aid, some Republican senators and progressive Democrats may object.
Zelenskyy's team has frequently attempted to exploit its backing in Congress to gain greater concessions from the White House, but the changed dynamics on Capitol Hill may push it to reconsider how it interacts with Washington.