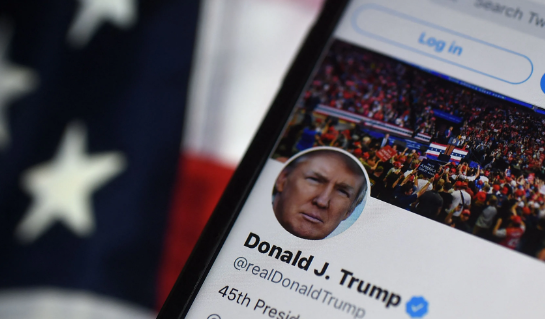 Elon Musk conducted a poll on whether to reactivate President Donald Trump's Twitter account. More people voted to reinstate him than not, and it received more than 15 million votes. Musk quickly reactivated Trump's account as a result.
Now, as Musk had previously stated, I believe he had meant to be reinstated anyhow, but the results of the poll made it clear that this was the popular choice. Additionally, it significantly increased their level of interaction with the website.
But you already know that people on the left are going crazy over this. Some people have departed, while others lack the bravery of their convictions and remain on the scene, exploding.
Rasmussen Reports provided an insightful analysis of what it's looking like right now
November 20, 2022
You know that there is currently an abundance of lovely liberal tears coming from all the usual sources. All of a sudden, they all despise "democracy" and voting if that helps Trump win again.
The following contains graphic language:
Elon Musk is letting a man who led a violent Insurrection to overthrow the United States Government back on this platform. Letting the Lies and Disinformation continue to poison the American bloodstream.

— Rob Reiner (@robreiner) November 20, 2022
After this week, Terrorist Trump's $8 would constitute half of Musk's income from twitter https://t.co/is4mXMQOLS

— Keith Olbermann (@KeithOlbermann) November 20, 2022
Suddenly it's cool to question votes again and scream "Russia, Russia, Russia!"
The Russian bots have spoken: https://t.co/b4FTlFhIoi

— Frank Figliuzzi (@FrankFigliuzzi1) November 20, 2022
Just when you think it can't get any worse… no ifs , no ands, just Bots. https://t.co/8lb5372tOI

— Kenneth Cole (@kennethcolereal) November 20, 2022
Trump has previously stated that he is occupied with Truth Social, so it is uncertain when he will return. However, it was the proper choice because he should never have been suspended in the first place.