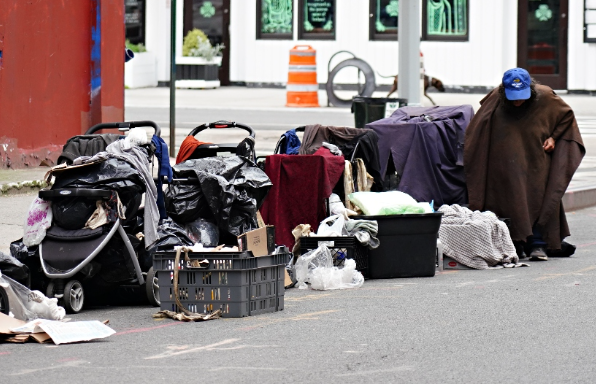 A member of the Los Angeles City Council spoke with Dr. Phil about the growing danger that the city's homeless population poses to its schools.
Since homelessness has taken over the city of Los Angeles, many prosperous and successful locals have moved to other states.
Dr. Phil provided a brief overview of the topic at hand to start off this episode.
Members of the Los Angeles City Council recently decided to ban homeless persons from pitching tents within 500 feet of schools and childcare facilities. In response to new regulations that would increase the number of areas where sleeping and camping are prohibited, protesters at one point forced the closure of the meeting. The ban has created a contentious discussion about how the city should handle encampments that have appeared in numerous locations throughout the city, and this was a highly intense issue.
After finishing the report, Dr. Phil gave it to Councilman Joe Buscaino so he could explain the difficulties that youngsters face while traveling to school or the playground.
In America, no kid should be scared to walk to school. We've discovered that children in Los Angeles are terrified to walk to school because, according to what they tell their parents, they have to cross needles, human waste, and deal with people who, sadly, exhibit insane behavior right next to their play area. Therefore, I'll reiterate that being homeless is not illegal, but these are delicate areas. The areas around us that are most vulnerable need to be protected. parks, beaches, libraries, and play areas. And hold those who are in these settings accountable.
Data on this problem in LA were made public by the 2022 Greater Los Angeles Homeless Count. According to them, every night in the county of Los Angeles, at least 69,144 people are without a place to call home. According to the study, which Spectrum News 1 reported on, 40% of these homeless individuals struggle with severe mental illness or drug addiction.
Over the past ten years, Los Angeles has seen a steady increase in the number of homeless persons, a trend that was exacerbated by the Covid pandemic and the current American economic downturn.
According to a Smart Assets poll on young professionals' migration, California is severely impacted by these problems. They added that compared to a few years ago, the rate at which young professionals are leaving the state has significantly grown.