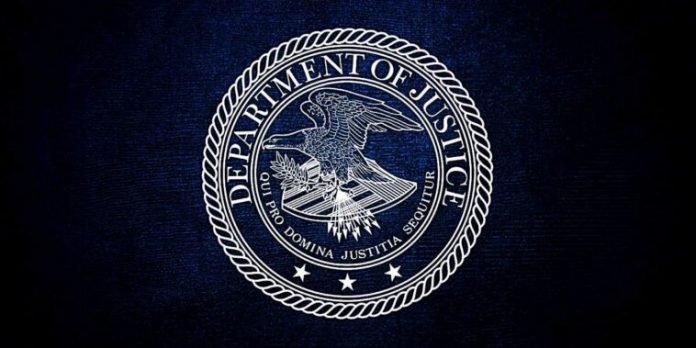 According to a recent report, Department of Justice officials think the FBI violated the law when it raided former President Donald Trump's Mar-a-Lago residence by gathering information outside the parameters specified in the search warrant permission.
In an interview on "Hannity," Just The News editor-in-chief John Solomon said, "For the first time we have confirmation that the FBI and the Justice Department believes it over-collected evidence when it was at Mar-a-Lago, meaning it collected evidence not covered by the search warrant."
"I have confirmed from two different sources that the Justice Department called President Trump's defense lawyers today confirming that they did take his three passports. They are making arrangements to send it back saying they are obligated to return it it's outside the scope of the subpoena. They have also informed Trump defense lawyers, the Justice Department has, over the last few days that there's likely privileged materials that the FBI collected that now have to be segregated and returned to the president."
This is how Fake News works, folks. Biden admin actively feeds half truths & lies that the media willingly amplifies—advancing a partisan narrative to attack Trump.@NorahODonnell, did your "source" read you this email? Did you bother asking if they indeed seized the passports? https://t.co/DlzkagN0ie pic.twitter.com/VwCU7DPCvg

— Taylor Budowich (@TayFromCA) August 15, 2022
An official from the DOJ stated late on Monday that the FBI's seizure of Donald Trump's passports during the raid went beyond the parameters of the search warrant.
As more information about what the FBI confiscated from the former president Donald Trump's Mar-a-Lago home comes to light, fresh concerns about the true purpose of the inquiry and potential legal defenses are emerging.
On Monday, the Justice Department notified Trump's team that agents had taken the former president's passports and were required to return them. They also said that investigators were looking into confiscated data that might be protected by various privileges.
According to the sources, the DOJ has established a procedure for segregating documents that might be protected by executive privilege or attorney-client privilege and anticipates returning such papers to Trump in a few weeks.
The FBI doesn't have access to the passports of the former president Trump, a DOJ official said,' O'Donnell asserted.
But as the New York Times attested, this turned out to be the case. The journalistic malpractice was recognized by Taylor Budowich, Director of Communications for Save America and Donald J. Trump.
It appears that the FBI conducted a raid on Donald Trump's house and searched all of his personal papers to see if any sensitive information was present.