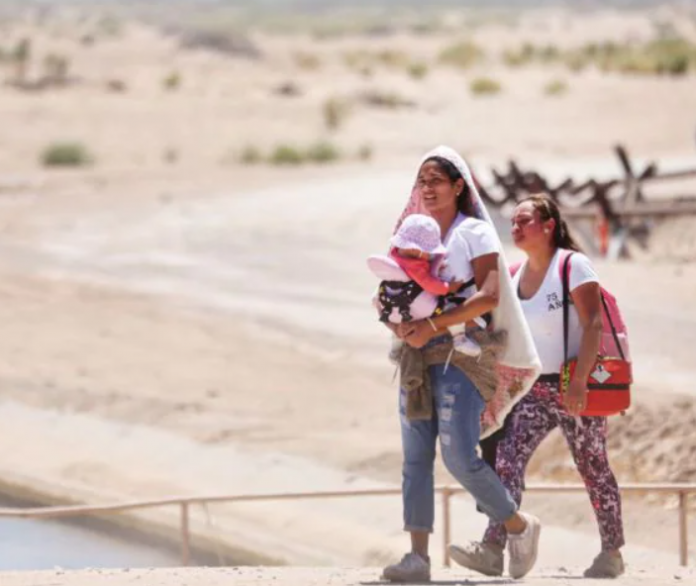 On Friday, a federal court in Louisiana prevented the Biden administration from withdrawing the Title 42 order, which immigration agents have used to deport people, including asylum seekers, at the US-Mexico border.
Twenty-four states have barred the CDC from abolishing Title 42, which the Biden administration had vowed to do on Monday.
The Biden administration broke administrative law in April when it announced its intention to halt Title 42, a health order aimed at preventing the spread of communicable diseases across the country, according to District Judge Robert R. Summerhays of Lafayette, Louisiana, who was appointed by then-President Donald Trump.
Summerhays stated in his judgment that repealing Title 42 would create irreparable injury because border states would be forced to spend money on health care, police enforcement, education, and other services for migrants.
In conclusion, the Court concludes that the Plaintiff States have demonstrated a significant possibility of victory based on the CDC's failure to follow the Administrative Procedure Act's rulemaking requirements. Summerhays noted in his ruling that this determination is adequate to meet the first prerequisite for injunctive relief.
In response, attorneys for the administration contended that Title 42 was only supposed to be transitory and that it was only meant to be used as an emergency health directive.
Regarding the Title 42 verdict, White House press secretary Karine Jean-Pierre issued the following statement on Friday night.
The administration disagrees with the court's judgment, and the Justice Department has declared that it will appeal. The Centers for Disease Control, not a single district court, should have the ability to determine national public health policy. However, despite the appeal, the Biden Administration will continue to enforce the CDC's 2020 Title 42 public health authority in accordance with the court's order.
Migrants who seek to enter the United States illegally will face expulsion under Title 42, as well as immigration repercussions such as deportation under Title 8.
In light of the CDC's public health judgment, the Department of Homeland Security will continue to plan for the eventual lifting of Title 42, at which point anyone attempting to enter the country illegally will be subject to Title 8 Expedited Removal proceedings if they do not have grounds to remain in the United States.
In the early stages of the COVID-19 pandemic, the CDC adopted Title 42 in March 2020, under then-President Trump.
The CDC and the Biden White House stated last month that beginning May 23, they will stop removing migrants under Title 42 and instead hold and deport migrants who do not qualify to enter and remain in the United States – a lengthy procedure that permits migrants to seek asylum here.