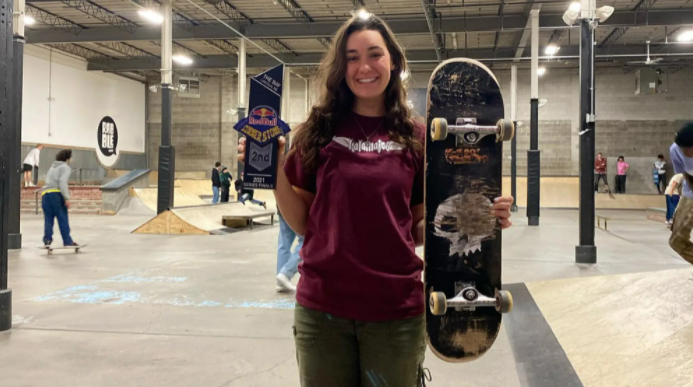 A female skateboarder is fuming over transgender athletes competing in women's sports, claiming it is costing her thousands of dollars in prize money.
Taylor Silverman, 27, vented on Instagram on Wednesday, garnering over 17,000 likes and a barrage of accusations accusing her of being transphobic, stating she is tired of being harassed into silence.
Silverman, of Kalamazoo, Michigan, said she had entered three different contests with trans women, placing second in two of them.
She shared a letter to Red Bull about the unfair competition she faced at last year's Cornerstone competition. The skateboard blog states that transskater Lillian Gallagher won the championship.
In a video posted on YouTube, Gallagher brought back a trophy at an event in Lincoln, Nebraska, and Silberman and another skater were on a small podium with her.
A YouTube clip for the December tournament shows that she's a little moody on the podium before Silberman puts awards and skateboards for the fans and competitors in attendance.
Silverman got a steady influx of letters of support, with some even advocating for boycotts of events featuring trans skaters.
She was, however, bombarded with threatening comments accusing her of being a disgruntled loser and transphobic.
Neither Gallagher nor Red Bull appear to have responded to the criticism.