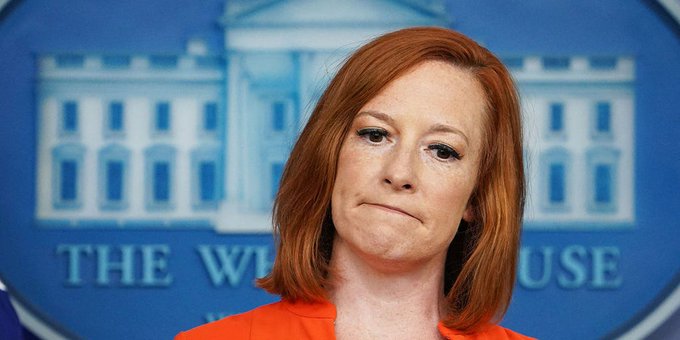 Jen Psaki, White House Press Secretary, was recently criticized for suggesting that Republicans support "defunding the police" movements. She claimed that they were the ones who supported the movement to reduce the budgets for law enforcement because they refused to approve the American Rescue Plan, which included funding for police officers, earlier in the year. However, when she was asked to prove her ridiculous allegation, she was unable to do so.
Psaki couldn't name one Republican who supported defunding the police movement on Wednesday, June 30. Instead, she reaffirmed her talk point by saying that President Joe Biden won with more votes than any other candidate in history. He ran on a platform to increase funding for law enforcement, after Republicans spent decades trying cut it.
That's because there wasn't a single Republican who called for defunding police.

That was a concept exclusive to Democrats who openly pushed for it right up until they saw how poorly it polled. https://t.co/QToCDVwce4

— Dan K. Eberhart (@DanKEberhart) June 30, 2021
It is shocking to see her absurd comments. The absurdity of her comments is startling. Minneapolis and other Democratically-run municipalities have seen a rise of crime, despite having plans to do so. Republicans such as Florida Governor Ron DeSantis have granted law enforcement bonuses. It is categorically false to say that the Right wants defunding of the police. There's ample evidence to support that.